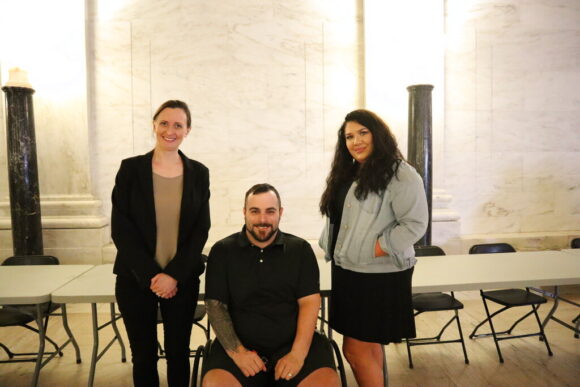 New

You can now listen to Insurance Journal articles!
A bill that would cap some of the damages West Virginia workers and their families can receive if their employer deliberately puts them in harm's way on the job is headed to the desk of Gov. Jim Justice.
The Republican governor has not indicated whether he will sign the legislation. Justice – who owns dozens of companies and has been called the wealthiest man in West Virginia – has consistently come under fire for unsafe working conditions at his family-owned coal mines.
That record includes being served orders from the federal government to pay millions of dollars in safety penalties.
The bill passed 24-8 after an impassioned speech from an opponent and one of the body's three Democrats, a retired coal miner and former district vice president for the United Mine Workers of America.
Democratic Sen. Mike Caputo of Marion County said the bill is bad for workers, injured workers and even worse for bereaved spouses.
"It just blows my mind that we're here taking care of people who don't want to take care of who creates their wealth," he said. "Put people before profits for a change."
Caputo was joined in his opposition by Republican Sen. Laura Wakim Chapman of Ohio County, who said the state's deliberate intent statute is aimed to protect workers against companies who put them in situation that are "reckless, criminal, beyond unsafe, against industry standards."
"These cases are very few, and they are there to protect people who are recklessly put in danger," she said.
No senators spoke in support.
Most workers' compensation laws protect employers from being sued by their employees as long as they provide them with benefits. Under West Virginia law, if an employer acts with "deliberate intent" to cause an injury to an employee, the employer loses that immunity.
Legislation has been introduced in recent years to eliminate or cap damages workers can receive from companies. The issue has been pushed by the timber and logging industry, which argues that the law puts an unsustainable burden on businesses.
The proposals have been opposed by the United Mine Workers of America and families and workers who have traveled to the Charleston to testify against them at the state Capitol.
The bill headed to Justice would cap noneconomic damages at $500,000, or twice the economic damages – which could mean medical bills or other expenses related to the workplace incident – incurred by a worker and their family.
An earlier version of the proposal would have capped noneconomic damages to $250, 000. It also would have eliminated a provision that allows workers to sue their employer if they can prove they developed pneumoconiosis, a lung disease developed because of the inhalation of dust.
The bill headed to the governor's desk would not eliminate a worker's ability to file pneumoconiosis deliberate intent claims, but it would require that the employee prove that their employer fraudulently concealed or manipulated dust samples or air quality samples.
The legislation passed by senators Friday was a version of the bill described as a compromise by GOP lawmakers in the West Virginia House of Delegates. The House passed the bill late last month in one of the closest votes of its votes this legislative session: 52-45, in a chamber where Republicans control 88 of the 100 seats and have a supermajority.
The House vote came a day after the body observed a moment of silence to honor a 73-year-old coal miner who had recently died while working in West Virginia's southern coalfields.
That day, Minority Whip Del. Shawn Fluharty, an opponent of the bill, called its GOP supporters hypocrites.
"For the past decade, I've heard Republicans say, 'There's a war on coal, there's a war on coal,' " the Democrat said. "Couldn't see a campaign mailer go out without saying that, and today Republicans are saying, 'Miner's life: $500, 000.' "
"I don't want to see a tweet. I don't want to see a campaign mailer. I don't want to hear uttered in the hallways of this Capitol how much you love coal miners," he said.
Photo: From left, Caitlin O'Dell, Jonathan Barber and Shelly Rosser testified last year against the bill. (AP Photo/Leah M. Willingham, File)
Copyright 2023 Associated Press. All rights reserved. This material may not be published, broadcast, rewritten or redistributed.
Topics
Legislation
Interested in Legislation?
Get automatic alerts for this topic.