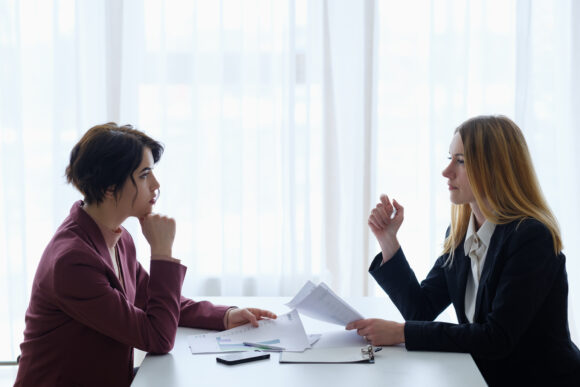 New

You can now listen to Insurance Journal articles!
A new report showed that while more agencies have at least one woman in leadership, men still outnumber women in leadership two to one. Women make up more than half of all employees in insurance agencies, but less than one-third of all agency owners and principals.
To honor International Women's Day on March 8, Liberty Mutual and Safeco Insurance released a new research report exploring the unique experiences of women in independent insurance agencies. The report, 2023 Outlook: State of Women in Independent Insurance Agencies, explores the gap in leadership experienced by women in the independent agency channel – including research and insights on what women look for in an insurance career, the disconnect between leadership aspirations and who ultimately rises to the highest positions, and how we can create better career pathways for women.
Gender representation in insurance agencies has improved over the last few years. Between 2018 and 2022, the percentage of agencies with at least one woman in a principal or senior leadership role increased by 12%, rising to 47% of agencies, according to the 2022 Agency Universe Study published by the Big I. However, this latest survey of more than 1,100 independent insurance agency leaders and team members – including 632 women – revealed that women are more likely to say that personal characteristics, such as their gender or being a parent, played a role in them being passed over for a promotion or raise.
The research also found that, unlike men, female employees often get overlooked for development opportunities and promotions. This leads women to have a bleak outlook of their future, at least compared to male counterparts. The survey noted this is especially true for the industry's youngest employees. While 80% of millennial and Gen Z men working in frontline roles said they are excited about their future in their agency, only 56% of women agreed. Also, more than half of millennial and Gen Z men said their manager is actively developing them for leadership, compared with 38% of women.
"More women in agencies are ready to be leaders. They are hungry to share their expertise and are uniquely positioned to connect with customers and transform their agencies," said Christa Walker, vice president of agent engagement & technology, Liberty Mutual Insurance.
Topics
Trends
Leadership
Was this article valuable?
Here are more articles you may enjoy.
Interested in Leadership?
Get automatic alerts for this topic.