New

You can now listen to Insurance Journal articles!
Tanabe to Succeed Ruser as WCRI CEO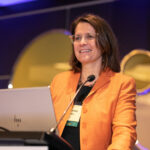 The Workers Compensation Research Institute (WCRI) has named Executive Vice President Ramona Tanabe as CEO as of May 1. She succeeds John Ruser, who has served in the position since 2015 and will stay on temporarily as an advisor to the CEO.
Tanabe has held several key leadership positions at WCRI, including leading the institute's flagship line of core benchmarking studies, designing and conducting studies on workplace health policy and managing WCRI's data collection and technology investments. She has also provided legal counsel, testified at governmental hearings and managed core operations.
WTW appoints Bolig Head of Property & Casualty for CRB, North America
WTW has appointed Jackie Bolig as head of property and casualty, corporate risk and broking (CRB), North America.
With more than 30 years of experience in insurance and risk management, Bolig joins WTW from Aon, where she most recently served as executive managing director and co-lead for Aon Inpoint. She joined the Inpoint team in 2020 as chief commercial officer and part of the global leadership team. Bolig also previously worked in Aon's reinsurance business as the U.S. individual risk and facultative facilities leader.
Fox Named Zurich North America Chief Underwriting Officer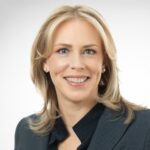 Heather Fox has been named North America Chief Underwriting Officer, effective immediately. She will lead the technical underwriting team.
Fox reports to Zurich North America CEO Kristof Terryn, with a shared reporting relationship to Penny Seach, Zurich Insurance Group Chief Underwriting Officer. She is based in New York office and will become a member of the Zurich North America Executive Committee.
Fox comes to Zurich from ARC Excess & Surplus where she started in 2009 and most recently served as general counsel and chief brokerage officer. Before that, she was with AIG in New York for 12 years, where she specialized in executive liability and directors & officers insurance.
Was this article valuable?
Here are more articles you may enjoy.
Interested in Property Casualty?
Get automatic alerts for this topic.