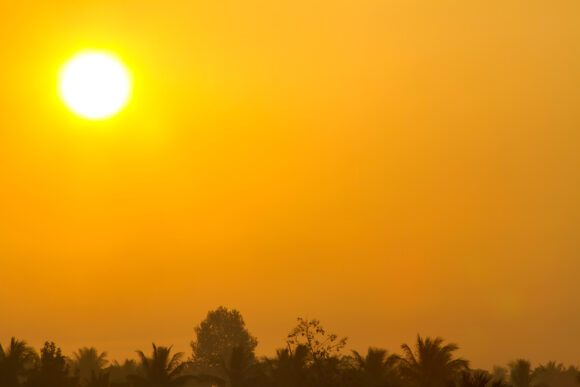 The Washington Department of Labor & Industries is responding to potentially record-breaking temperatures across Washington this week and warning businesses in industries from agriculture to building and road construction that they are required to take steps to protect outdoor workers from heat and smoke hazards.
L&I is reminding employers they are required to monitor temperature and air quality, provide training and information and ensure workers get breaks from the heat.
These "extra protections" for outdoor workers kick in at 89 degrees Fahrenheit under emergency rules from the L&I, and cover any worker in any industry who must work outside for more than 15 minutes in any 60-minute period.
The new rules require employers to ensure:
Enough cool water is available so that each worker drinks at least a quart (about one liter) every hour.
Enough shade is available to fully cover workers during a break; or employers can use alternatives to shade like an air-conditioned trailer.
Workers are encouraged and allowed to take paid cool-down breaks when they start to feel overheated and paid mandatory 10-minute breaks every two hours to cool down.
Observation of workers and communication methods in place to detect and respond to signs or symptoms of heat illness.
Topics
Washington
Was this article valuable?
Here are more articles you may enjoy.
The most important insurance news,in your inbox every business day.
Get the insurance industry's trusted newsletter