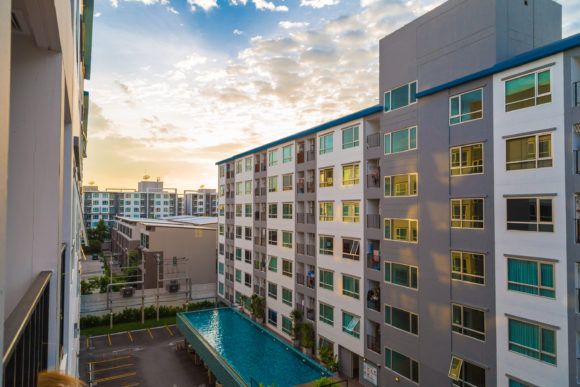 New

You can now listen to Insurance Journal articles!
United Insurance Holdings Corp. Corp. said it will move on to focus on specialty commercial lines business following news last month that its subsidiary United P&C Insurance Company (UPC) being was placed in receivership.
During a short conference call to discuss fourth quarter earnings, CEO Dan Peed said the company is "deeply disappointed with the fourth quarter developments that ultimately resulted in receivership of United P&C," and is "working diligently to support policyholders and complete the separation and runoff of UPC."
Orderly Runoff Didn't Work; Florida's United P&C Now Insolvent, Headed for Liquidation
"Forward, we are mostly a specialty commercial lines business, which we expect will reflect the strong historical performance of American Coastal [Insurance Company]," added Peed. American Coastal currently writes condominium and homeowner association properties.
Financial results of St. Petersburg, Florida-based United Insurance Holdings reported late last week highlighted the dire situation that ultimately led to the liquidation of UPC. United Insurance Holdings posted a Q4 2022 net loss of nearly $295 million and a net loss of about $468 million for the year.
The combined ratio for the last three months of 2022 in the personal lines segment was about 500. The segment's pre-tax Q4 losses were $306 million, driven by an increase in loss and loss-adjustment expenses of $237.2 million due to unfavorable development from Hurricane Ian, which exhausted the reinsurance available to UPC. The gross loss estimated from Hurricane Ian moved from $1 billion at Sept. 30 to $1.54 billion at year-end, said Bennett Bradford Martz, chief financial officer.
The company's commercial lines segment booked pre-tax net earnings of $35.8 million for full-year 2022. American Coastal finished 2022 with a combined ratio of 83 and an underlying combined ratio of 66.8. The company holds an A rating from Demotech.
"American Coastal has a high-quality portfolio with a proven track record since its inception 15 years ago," Peed said. "With an underlying combined ratio below 70%, the portfolio is designed to be able to absorb the expected Florida catastrophe losses while continuing to yield an underwriting profit.
"The Florida cat market is significantly harder than it was in 2006 and 2007, and remains as hard as it has been in over 20 years. While this creates challenges, including cat reinsurance placements, it also creates excellent opportunities for both reinsurers and insurers to improve pricing and the quality of the portfolio. I expect these market conditions to continue to be hard for at least the foreseeable future."
American Coastal increased its Ian loss to $680 million during the last quarter of 2022 but has over $500 million of limit remaining from the Florida Hurricane Catastrophe Fund. The company believes American Coastal's losses from Ian will come in under $680 million, "resulting in favorable development and reducing net losses incurred in future periods," said Martz.
Topics
Commercial Lines
Excess Surplus
Interested in Commercial Lines?
Get automatic alerts for this topic.