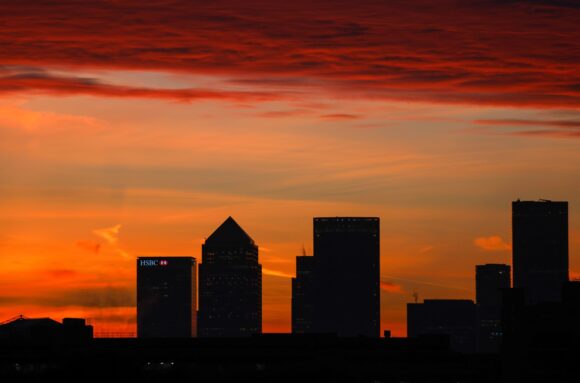 An increasing number of the UK's financial services firms expect a rise in loan defaults in the next three months, the latest reminder of a gloomy economic outlook.
A balance of 23% of respondents to the CBI/PwC Financial Services Survey said they expect the value of non-performing loans to grow in the next quarter. That reading was 5% in September, according to the poll.
The balance is calculated from taking the percentage of respondents who said they expected a rise and deducting the percentage that said they didn't.
The survey also found that finance firms identified changes in regulation as the top trend driving disruption in their business in 2023. Inflation was second and digitalization third.
The UK set out in December a slate of reforms to "turbocharge growth" for the country's banks, insurers and asset managers. But some in the City of London fear 2023 will be dominated by a tangle of reviews rather than action.
"All eyes are now on the upcoming Spring Budget to see if the chancellor can build on the stability provided by the Autumn Statement and deliver a concrete plan for growth," CBI Chief Economist Rain Newton-Smith said.
The latest survey comprised 95 firms and was conducted between Nov. 22 and Dec. 9.
Photograph: The sun rise over skyscrapers in the Canary Wharf business, financial and shopping district of London, UK, on Monday Oct. 3, 2022. Photo credit: Carlos Jasso/Bloomberg
Related:
Copyright 2023 Bloomberg.
Topics
Trends
Was this article valuable?
Here are more articles you may enjoy.
Interested in Trends?
Get automatic alerts for this topic.