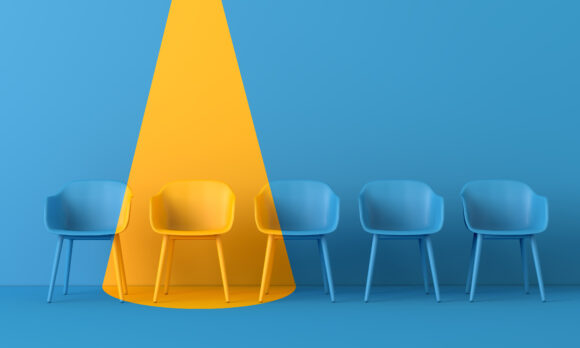 New

You can now listen to Insurance Journal articles!
The struggle to fill vacant positions at Conrade Insurance Group is real.
Two slots remain open after the Kansas-based agency spent more than six months trying to fill them. Underscoring the challenges, a new hire even changed his mind at the last possible minute, according to Chris Conrade, the company's president and risk consultant.
"Twenty-four hours before he was going to start, he notified us that he had taken a different opportunity," Conrade recalled in early November.
Hiring challenges driven by an aging workforce have long bedeviled agencies and brokers for years. COVID-19 and the Great Resignation that followed placed even more pressure on the industry — and many sectors of the economy — by further increasing turnover and intensifying the competition for talent. The quest to find viable hires ends up impacting daily operations from top to bottom, Conrade said.
"We're having to ask more of others … having people do things that are a little outside their domain or comfort zone," Conrade said. "We are just having to … do the best we can."
Conrade and other industry insiders said they don't see the problem letting up any time soon.
Perspectives vary, however. Some agencies and experts see the situation as troubling. Others acknowledge the overall hiring situation, but insist they've adapted by developing workplace culture and practices that help them better compete for talent in the current environment.
Nothing New, Just Worse
Art Betancourt is the principal and founder of AEBetancourt, a firm that helps organizations with recruiting, training and consulting.
Agencies and brokers, he said, have long struggled to find and keep good talent.
"When I started this 15 years ago, finding and retaining talent was one of the top things that insurance brokers always rated as of importance to their agencies [but they have been] … having a difficult time doing that," he said. "The average employee is aging and there's not enough people that are coming into the business, and so we're starting to see that accelerate more and more."
That trend is prevalent particularly on the service side with positions such as account managers, account executives and CSRs, he said.
In addition, the emergence of COVID-19 in early 2020 made everything worse. The Great Resignation that followed added another stress point to agency and broker hiring, as well as many other industries.
For example, employees initially forced to work from home by the pandemic restrictions now insist on continuing the routine, which is making work-from-office requirements more challenging in terms of recruiting, noted Mary Newgard, a partner with Capstone Search Group, a firm that helps retail brokers with their recruitment strategies.
"[The year] 2020 was a watershed moment. All the years leading up to the pandemic everyone saw reports about the looming [retirements] but it seemed like something that was tomorrow's problem," Newgard said. "Quarantine and the subsequent return-to-work strategies deployed over the last 18 to 24 months exacerbated the problem and no longer could insurance agencies 'kick the can down the road.' It was experienced insurance professionals that moved the market and created vacancies across the industry. No broker, big or small was immune to the ripple effect."
During the pandemic, most experienced insurance professionals who changed their careers did so because the pandemic gave them time to evaluate their career goals, redefine work/life balance and accelerate their retirement, Newgard added, creating "the big themes" that brokers and agents are dealing with now.
Cheri Amaro, chief human resources officer at The Liberty Company Insurance Brokers agreed that the COVID-19 pandemic changed the dynamics of hiring and retaining good talent.
"We quickly shifted from an in-office environment to 100% remote and that really dealt with and supported all of our people with the challenges during that time, and we did it very successfully," Amaro said. "Then, as we continued through post-COVID and all of that, more and more people were still wanting to stay at home."
The broker was able to address those demands and morphed its approach to what encompassed "benefits" in the post-pandemic hiring environment.
"Not only were people looking for organizations to work remotely … they were really looking for that flexibility and for an organization that would support their needs at home," Amaro said. "These were people that were out of work, or with organizations that were either asking them to come back to the office or were no longer being as supportive of their personal family demands. That continued much longer than anybody anticipated."
The Liberty Company has about 30 vacant positions out of roughly 800 employees, though Amaro said the openings stem more from the agency's rapid growth over the last few years. Still, she added, the company faces tight competition for talent in nearly every position.
"There is more counter-offering. We will send out an offer and then they'll come back and say, oh, my employer offered 'x' and so we do have to address that," Amaro said. "We very much sell what we have to offer besides that, with all of our different employee resources for development and engagement and such."
Over at Conrade Insurance Group, Conrade suggested that post-COVID office fears and an aging workforce likely aren't the only reasons jobs are hard to fill, because many people are working in the current economic environment.
"I wish it were as simple as somebody going to flip the switch at some point and all these people are going to come rushing back into the workforce," Conrade said. "We just do not have the bodies out there to fill all the positions."
Not Going Away
Amaro said the increased competition for talent spurred The Liberty Company to beef up its programs and employee services.
"We've definitely become a stronger, better organization for it," Amaro said.
The Liberty Company expects tough competition for talent to continue, she said, adding that employers seeking to fill positions will have to address a growing series of employee demands.
"They expect work/life balance and they're not going to be in the office working 60 hours a week," she said. "They expect professionalism. They expect us to honor what we say we're going to give them."
Conrade said his 31-employee agency has also adapted to the tough hiring environment, with recruitment at the local university and other training initiatives helping to spur interest.
Technology investments to boost efficiency have also helped. "We're finding ways to get more out of our existing staff with technology [and] we're going to have really exciting growth," he said.
That growth trajectory will lead to a new opening on top of the two positions Conrade is trying to fill.
"We may not get that done this year. We're in the fourth quarter and we're as busy as we can possibly be starting work on all of our January 1 renewals," Conrade said. "Adding to the team right now, it just sounds so daunting, that these are probably going to become 2023 problems to solve."
Hollmer is a former Carrier Management editor and writer and veteran industry journalist based in Charlottesville, Virginia.
Topics
Talent
Training Development