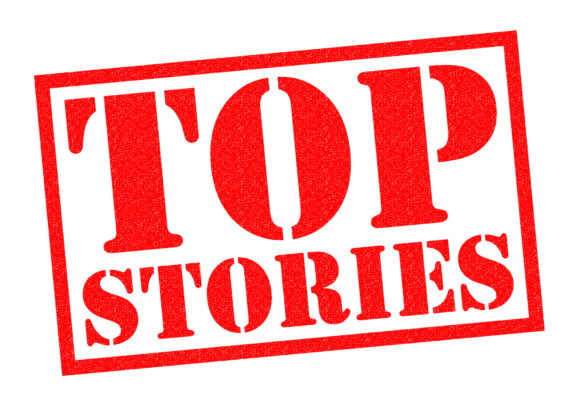 New

You can now listen to Insurance Journal articles!
Allstate buying office space in downtown Chicago, State Farm suing Tesla over a car fire, and Geico being ordered to settle with a woman who contracted an STD in an insured's car were some of the most-read stories in Insurance Journal's Midwest region this year.
These were the top 10 Midwest stories that caught readers' attention.
The Top 10 Midwest Insurance Journal Articles for 2022
The most-read Midwest story in 2022 involved Allstate acquiring an office building in downtown Chicago months after agreeing to sell most of its Northbrook, Illinois campus. Allstate purchased the property at 29 N. Wacker Drive in Chicago's Loop, a 10-story office building.
Allstate announced in late November 2021 that it had reached an agreement to sell the majority of its Northbrook campus to Dermody Properties for approximately $232 million. Allstate said the decision to sell the property was motivated by employees' desire to have more choice where they work.
Allstate's decision to sell its Northbrook campus was considered an endorsement of the hybrid work model.
In February State Farm filed a $1.2 million subrogation lawsuit against Tesla in Indiana federal court, claiming the automotive company committed negligence and strict product liability over a 2020 fire that damaged an insured's car and residence.
The fire occurred from parked, charging Tesla Model S car was parked and charging in a family garage. The resulting fire damage led State Farm to pay $1,271,702.26. State Farm alleges the Tesla's electrical system and/or its component parts were defective in their design in that the Tesla's electrical system did not perform safely.
State Farm also charges Tesla with one count of strict product liability, alleging that the 2016 Tesla Model S was "unreasonably dangerous and defective."
Readers were interested in reading about a St. Paul, Minnesota man who was severely scalded by hot water while working at a local brewery and received $56 million in damages and interest after filing a lawsuit six years ago.
A Ramsey County jury awarded the man more than $35 after finding that Summit Brewing Company and the makers of a power-washing hose were negligent. The man is also in line to collect another $21 million in interest, which has been accruing since initial legal action was taken in 2016.
The story of a Chicago insurance broker who helped save the life of a young boy in the chaos of a July 4 parade shooting caught the eye of many readers.
Greg Ring, an insurance broker with Rampart Insurance Services, had fled the scene in the Chicago suburb of Highland Park with his wife and three children, when he was handed a 2-year-old boy covered in blood. Ring and his wife took the boy to their home and were later able to identify him and reunite him with his grandparents. The boy's parents did not survive the shooting.
Michigan Governor Gretchen Whitmer announced in April that nearly a third of eligible Michiganders have already received their $400 auto refund checks from the Michigan Catastrophic Claims Association (MCCA) catastrophic fund surplus.
As a result of the cost controls, consumer protections, and other savings put into place by the state's new bipartisan auto insurance law, the MCCA catastrophic fund had a $5 billion surplus as of June 2021.
In one of the year's quirkier insurance stories, a Missouri district court affirmed a $5.2 million judgment against Geico in a case involving a Jackson County woman who contracted anogenital human papillomavirus (HPV) during sexual encounters in a car insured by the company.
Geico had appealed the judgment by the Circuit Court of Jackson County confirming an arbitration award against Geico's insured, M.B., and in favor of M.O., the woman who contracted HPV. Geico argued the trial court erred in confirming the arbitration award without giving the insurer an opportunity to defend itself.
Among the effects of Covid-19 was an Ohio law that amends workers' compensation benefit requirements for employees who sustain an injury while working from home.
The bill states than a work-from-home employee's injury is compensable under Ohio's workers' compensation system only if the injury arises out of the employee's employment; was caused by a special hazard of the employee's employment activity; or is sustained in the course of an activity undertaken by the employee for the exclusive benefit of the employer.
The bill restricts the definition of injury for employees who work from home. Previously, a remote worker's injury was compensable as long as it was it sustained in the course of, and arising out of their employment.
This profile features Wisconsin insurance professionals who bonded over coaching their children's ice hockey teams. Though the hockey dads work at competing companies, they cherish the connections that insurance – and the ice puck – form in their community.
"I learn more from the kids through adversity and parents as well when situations go bad," said Chad Muchow of United Heartland. "Like how are you going to get up off the mat when something goes wrong in the hockey world and take that outside? Because in the professional world, you're not always going to get that job interview that you want or get placed where you want. How do you react?"
In another peculiar but popular story from the Show-Me State, a Missouri man said in a class-action lawsuit against Bass Pro that the outdoor outfitter is refusing to honor its lifetime warranty on socks.
Kent Slaughter of Springfield said that after years of exchanging his "Redhead Lifetime Guarantee All-Purpose Wool Socks" every time they wore out, the Springfield-based company changed its policy in 2021 before he tried to return four pairs of socks. Instead of getting another pair with a lifetime warranty, Slaughter said he was given socks that only carried a 60-day warranty.
An article on Applied Underwriters topping out its new headquarters in Omaha, Nebraska rounds out the 10 most read Midwest stories of the year. Topping out refers to when the last beam is placed atop a structure during its construction.
Applied plans to move up to 2,000 employees into the 270,000-square-foot facility. The sits among public nature trails and lawns, corporate headquarters, residential developments and retail shops in Heartwood Preserve.
Anticipated completion of the site and occupancy is slated for 2024.
Related:
The most important insurance news,in your inbox every business day.
Get the insurance industry's trusted newsletter