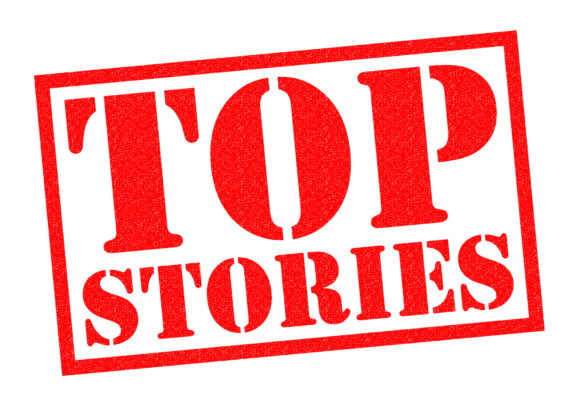 New

You can now listen to Insurance Journal articles!
An auto repair shop owner becomes his own lawyer and beats a giant insurer. An insurer mishandles a claim involving a beer pong tournament. A violent gang is accused of trying to take over New York City's fire mitigation industry. An insurance agency suffers backlash over a Juneteenth incident.
Those are among the reports that attracted the most attention from readers in Insurance Journal's 13-state East region, which runs from Virginia up to Maine. Others included the New England Patriots, the Basketball Hall of Fame, and Harvard University.
The Top 10 East Insurance Journal Articles for 2022:
1. New Hampshire Body Shop Owner 'Winging' Own Case Beats State Farm in High Court
Collision repair shop owner Steve Piispanen didn't hire an attorney because he considers them to be "not educated" when it comes to insurance law. He represented himself when he appealed a local judge's decision to dismiss a $1,093.37 claim against State Farm Mutual Automobile Insurance Co. He wrote his own brief and personally appeared to make oral arguments before the New Hampshire Supreme Court.
Piispanen has no legal training. "Heck no," he said. "I just winged it."
No matter. Piispanen persuaded the state Supreme Court that a Circuit Court judge in Keene erred by dismissing his claim. In a 3-2 decision Tuesday, the high court ruled that an "anti-assignment clause" in an auto insurance policy applies only to pre-loss assignments, clearing the way for Piispanen to pursue a small claims action against the insurer.
The court majority rejected State Farm's argument that allowing post-loss assignments would expose insurers to greater risk.
2. Insurer Loses $500K in Beer Pong Challenge by Badly Misplaying Liquor Liability Claim
An insurer that mishandled a liquor liability claim resulting from a fight after a beer pong tournament has discovered the tab is considerably bigger than it first thought. Hospitality Mutual Insurance Co. will have to pay $500,000 plus legal costs because it failed to conduct a fair claims investigation and make a reasonable settlement offer to a patron who suffered a skull fracture in a post-beer prong brawl in the parking lot of a bar it insured.
That comes on top of a $250,000 jury award in a dram shop liability case won by the same patron against the bar and two defend.
3. Gang Members Charged With Violent Takeover of New York Fire Mitigation Industry
FBI, Homeland Security and New York police officials have charged nine defendants including gang members with a violent racketeering and extortion conspiracy in attempting to take over an entire industry designed to help victims after a fire.
The defendants, who officials said include members of the Bloods street gang, took control of First Response Cleaning Corp., a Brooklyn-based emergency mitigation services (EMS) company that provides clean-up services to properties damaged by fire. Officials allege that the defendants used First Response as a vehicle to extort other participants in the fire mitigation industry and used violence to assert control over the industry and the filing of false insurance claims.
They allegedly threatened to kill or shoot their victims and members of the victims' families, according to the indictment, which also claims they imposed a system in which they dictated which companies got which losses, the indictment continues.
4. Maine Agency Faces Backlash, Loses 3 Carriers After Juneteenth Posting
An independent insurance agency in Millinocket, Maine has lost three of its carrier partners and continues to face backlash on social media and in its community after posting a racially-charged sign on its door on Monday, the Juneteenth holiday.
"Juneteenth ~it's whatever… We're closed. Enjoy your fried chicken & collard greens," stated the sign that was taped to the front door of Harry E. Reed Insurance Agency in Millinocket on Monday.
Juneteenth celebrates the freeing of Black slaves in the U.S. The day is a federal holiday and, as of this year, also a state holiday in Maine.
Three insurers cancelled their contracts with the agency after being informed of the sign. The agency employee who posted the sign posted an apology on Facebook.
5. Lawyer Is Latest to Plead Guilty in $31M Trip-and-Fall Insurance Fraud Scheme
A New York lawyer pled guilty in connection with a scheme to obtain millions of dollars in fraudulent insurance reimbursements and other compensation from fraudulent trip-and-fall accidents
Damian Williams, the U.S. Attorney for the Southern District of New York, announced that Marc Elefant pled guilty to one count of conspiracy to commit wire fraud in connection the scheme.
According to the indictment, Elefant and others were involved in a scheme in which they defrauded businesses and insurance companies by arranging for staged trip-and-fall accidents throughout the New York City area and then filing fraudulent lawsuits. In the course of the fraud scheme, participants allegedly recruited more than 400 patients. The defendants, together with others known and unknown, attempted to defraud the victims of more than $31,000,000, prosecutors said.
6. Basketball Hall of Fame and Chubb Insurer Hit the Court Over D&O Coverage
The Basketball Hall of fame (BHoF) is suing Chubb Group subsidiary Federal Insurance Co. to have the insurer defend and indemnify it in a case accusing it of attempting to unlawfully secure funds for renovations to its facility.
BHoF has been trying to convince Federal to grant coverage since 2019. BHoF argues that it is the only insured named in the D&O policy and it should still at least be defended by Federal, if not also indemnified, despite the exclusion referring to SRDC. The museum maintains the exclusion is "inapplicable on its face and ambiguous." The nonprofit filed suit on Sept. 15, 2022 against Federal seeking a declaratory judgment and damages.
Federal argues that the exclusion applies because the underlying lawsuit is a claim against SRDC and its managers, even though it also includes allegations against BHoF.
Editor's Note: In November, the Basketball Hall of Fame was succeeded in getting Federal Insurance Co. to defend it in the case accusing it of unlawfully securing funds for renovations to its facility. The update can be found here: Chubb Agrees to Defend Basketball Hall of Fame Against Unlawful Funding Claims
7. New England Patriots Owner Alleges Insurer Fumbled Media Liability Claims
Kraft Sports and Entertainment, owner of the NFL's New England Patriots, has sued Hiscox Insurance alleging the insurer has failed to respond under media liability insurance policies to multiple claims of copyright infringement brought against the sports company.
Kraft Sports, which also owns a soccer team and other sports businesses, said it has been regularly notifying Hiscox of multiple alleged claims for possible infringement since January 2021 and has received only sporadic and inconsistent responses for 18 months until as late as this past August.
Kraft is seeking a judicial order that Hiscox is obligated to participate in the defense and settlement of the alleged infringement claims and is obligated to pay or reimburse Kraft for amounts paid or incurred.
For its part, Hiscox responded in court on November 11, requesting that the court dismiss Kraft's complaint with prejudice and find Hiscox has no duty to provide coverage for the alleged infringement. The insurer claims coverage is barred for many reasons including that the alleged infringement does not involve activities covered under the video, film and television producer policies it issued to Kraft. It further suggests Kraft has failed to mitigate damage from the alleged infringement.
8. Missed Deadline Costs Harvard $15M in Insurance for Admissions Policy Defense
Harvard University's failure to notify its insurer by the policy deadline has cost it up to $15 million in insurance coverage to help it defray costs related to its ongoing defense of its affirmative action admissions program.
U.S. District Judge Allison D. Burroughs in Boston yesterday dismissed Harvard's bid to force Zurich Insurance to pay legal costs under a $15 million excess insurance policy that she said was clear. Harvard was required to give notice, in writing, to Zurich of any claim no later than January 30, 2016. Harvard first gave notice to Zurich on May 23, 2017, well past the deadline.
"Put simply, because an unambiguous insurance policy must be applied as written; the notice provision in a claims-made policy must be strictly construed; and Harvard's failure to satisfy a condition precedent vitiates coverage," Judge Burroughs wrote.
Harvard had argued that Zurich had both constructive and actual knowledge of the claims against it prior to the deadline because its primary insurer — AIG subsidiary National Union Fire Insurance Co.—was covering the first $25 million of defense costs and because the issue had been widely reported in the media and even discussed at meetings where Zurich personnel were present.
But none of those excuses changed Harvard's obligation to provide notice in full compliance with the terms of the policy, the judge ruled.
Harvard has since indicated it will appeal the ruling to the First Circuit Court of Appeals.
9. New Jersey Gov. Murphy Signs Gun Carry Bill With Liability Insurance Mandate
New Jersey Gov. Phil Murphy signed an overhaul to the rules to get a firearm carry permit, legislation that was spurred by this summer's U.S. Supreme Court ruling expanding gun rights.
The legislation scraps New Jersey's current requirement that those seeking a permit to carry a firearm show "justifiable need" and be of "good character" to reflect the Supreme Court's June ruling. Other changes in the legislation include disqualifications for those who have been confined over their mental health, people who have had restraining orders as any "fugitive from justice."
The measure also boosts training requirements, calling for online, in-person classroom and target-shooting instruction. And it would require permit carriers to carry liability insurance.
It bars people from carrying in many public places, including state buildings, schools, polling places, child-care facilities, publicly owned parks and beaches, as wells concert venues and bars.
10. How Sunken Boat Insurance Claim Factors Into Vermont Murder Case
A boat insurance claim denial and fraud investigation have surfaced as integral pieces of the murder case being brought against a 28-year-old Vermont man charged with killing his grandfather and mother for inheritance money.
In addition to facing two murder charges, Nathan Carman is accused of attempting to defraud his insurance company.
Carman is alleged to have shot his grandfather, John Chakalos, in December 2013 in order to access his $550,000 inheritance from the estate of his grandfather, who made millions in real estate.
About three years later, when he was low on funds, Carman arranged for the death of Linda Carman, his own mother and one of Chakalos's four daughters, according to the indictment filed May 2 in federal court in Vermont.
The indictment alleges Carman killed his mother to gain her inheritance from his grandfather, an amount court documents indicate could be as much as $7 million. He also schemed to fraudulently obtain $85,000 from his boat insurance company, according to the charges brought by the office of U.S. Attorney for Vermont Nikolas P. Kerest.
Prosecutors believe Carman killed his mother and eventually sank his boat, the Chicken Pox. According to the indictment, he turned up alive a week later on a life raft. His mother has never been found.
The process surrounding his insurance claim produced key evidence against Carman. In the language of the U.S. attorney's indictment, Carman "devised a scheme to defraud and to obtain money from Boat U.S. and the National Liability and Fire Insurance Co. by materially false and fraudulent pretenses, representations, and promises about what occurred between the time the Chicken Pox left the Ram Point Marina and the time Nathan Carman was picked up by the Orient Lucky."
Related: