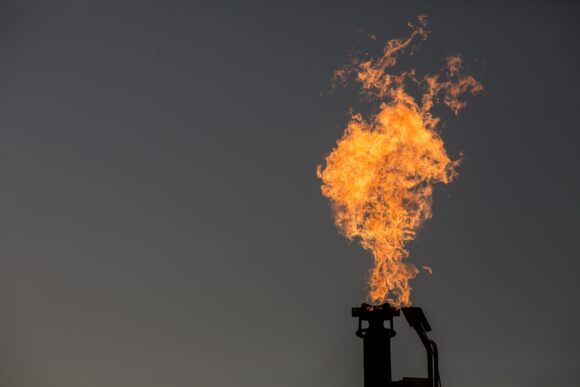 Texas's notoriously opaque natural gas market is getting fresh calls for transparency and oversight, two years after the 2021 winter storm that left millions in the dark and more than 200 dead.
Texas Representative John Bryant, a Democrat, is planning on introducing a bill this week that would establish an independent monitor for the natural gas market in Texas in order to detect potential manipulation. A separate bill, also being readied by Bryant's office, would set up a gas desk at the Electric Reliability Council of Texas that would collect real-time information on gas supply to power plants.
The proposed legislation would join a handful of other bills introduced this week aimed at stripping away some of the secrecy that has shrouded natural gas contracts in the state.
Consumer groups have repeatedly called for more transparency in the Texas natural gas market, which is home to the most extensive network of intrastate pipelines in the country. The legislature in 2021 approved a massive securitization plan that allows natural gas utilities to pass on Uri-related costs to consumers over the course of decades.
"The problems during Uri were a result of fuel issues, and that fuel being gas," said Sandra Haverlah, president of the Texas Consumer Association. "Here we are two years later and not much has been done at all in terms of transparency and regulation of that part of the market."
Unlike interstate pipelines, which are required by the Federal Energy Regulatory Commission to submit regular information including the rates they charge customers, intrastate pipelines are regulated by the Texas Railroad Commission and have far fewer disclosure requirements.
Senator Charles Schwertner, a Republican, introduced a bill Wednesday that would scrap confidentiality provisions in contracts between pipeline operators and natural gas shippers. Another would require more disclosure from certain natural gas utilities. Democratic Senator Nathan Johnson sponsored a bill that would require companies to report to regulators after they've claimed force majeure on their contracts. He also introduced legislation that would require that regulators ensure "just and reasonable rates" for customers in areas without market competition.
In February, CirclesX, which acquired individual claims from residents and businesses in the wake of Uri, filed a lawsuit alleging natural gas market manipulation. It said it has proprietary pipeline flow data that show some of the country's biggest energy companies — from oil and gas producers to pipeline companies — deliberately cut natural gas supply to key markets starting well ahead of freezing temperatures, driving prices to all-time highs. While dozens of lawsuits have been filed since Uri, this represents one of the few to allege outright manipulation.
CirclesX, founded by former Enron trader Erik Simpson, argues that natural gas marketers and pipeline operators diverted natural gas away from critical markets with fixed-price contracts in place to other areas of the state where they could get higher prices. The suit rejects the findings of regulators including FERC that said much of the gas supply issues during Uri stemmed from well and equipment freeze-offs and other weather-related issues. Kinder Morgan Inc., one of the companies named, called the lawsuit "wholly without merit."
Energy law experts said they're skeptical of CirclesX' argument. While the petition alleges market manipulation, the claim itself is for interference of contract. "I'm always hesitant to predict what one judge will do, but it doesn't seem like a strong case to me," David Spence, a professor of energy law at the University of Texas School of Law, said of the CirclesX case.
A lawyer representing CirclesX said the company was working on behalf of tens of thousands of Texas residents and businesses and would have more to share in "the coming weeks."
So far, just one state is pursuing a lawsuit alleging natural gas market manipulation during Uri. Last month, Kansas Attorney General Kris Kobach's office filed a lawsuit against Macquarie Energy LLC for allegedly manipulating the price of natural gas at a key hub along the Southern Star Gas Central Pipeline.
Following the Kansas suit, Oklahoma Attorney General Gentner Drummond's office said it is reviewing the case to see if similar circumstances occurred in Oklahoma during Uri. "Should we find that they do, we'll be taking appropriate action." Trebor Worthen, Drummond's chief of staff, said at the time.
(Updates with Bryant's planned bills in the second paragraph)
Photo: A gas flare burns at dusk in the Permian Basin in Texas, U.S. Photographer: Bloomberg Creative Photos/Bloomberg
Copyright 2023 Bloomberg.
Interested in Windstorm?
Get automatic alerts for this topic.