New

You can now listen to Insurance Journal articles!
Tennessee's insurance commissioner has approved a 10.2% average decrease in workers' compensation loss costs for the voluntary market, marking the 10th-straight reduction for the state.
The Dec. 14 order from Commissioner Carter Lawrence approved a recommendation from the National Council on Compensation Insurance. It reflects a decades-long, nationwide trend toward fewer workplace injuries and lower insurance costs for employers. Since 2013, approved workers' comp rates in Tennessee have fallen by a cumulative 79%, similar to other U.S. states.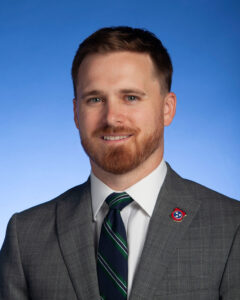 "Tennessee's workforce will benefit from these loss cost reductions because they are the result of decreases in lost-time claim frequency and more stable claims costs," Lawrence said in a statement.
The NCCI, which acts as the rating and analysis bureau for some 38 states, submitted the 10.2% decrease in September. The Tennessee Advisory Council on Workers' Compensation then recommended a smaller average cut – just 7.6%.
After state Department of Commerce and Insurance actuaries reviewed both recommendations, the commissioner went with the larger decrease. The new loss costs and rating values will take effect March 1, 2023.
An actuarial firm for the department noted that although claim frequency had increased in 2020, perhaps due to COVID-19 illness claims, the indemnity costs had fallen by more than 8%.
Chart: From the Tennessee Advisory Council on Workers' Compensation
Was this article valuable?
Here are more articles you may enjoy.
Interested in Profit Loss?
Get automatic alerts for this topic.