New

You can now listen to Insurance Journal articles!
The Green Rush may be gone, but now is the opportunity for the true insuring cannabis specialists to rise to the occasion and outshine the dabblers in the field.
That was one takeaway from a panel of experts in the specialty.
Our latest podcast covered some outtakes from our popular 4/20 webinar, Selling Cannabis Insurance in a Cash-Strapped Environment.
The webinar featured Matt Johnson, vice president at QuadScore Insurance Services, Stephanie Bozzuto, with Cannabis Connect Insurance Services, and Karl Long, senior director of risk management for Trulieve.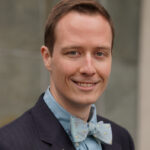 Following are takeaways from that conversation.
Long, who handles risks for the second largest cannabis operator for in the U.S., spending millions of dollars in premiums, first offered a bright outlook on the industry.
"I think the industry as a whole is going to be fantastic," Long said. "We were on a rocket ship, and the rocket ship's got to plateau at some point, and we've got to scale, and focus on blocking and tackling."
He said he sees the market's current state as a "natural evolution," and that during this "breather period," Truleive is focused on making improvements to its operations.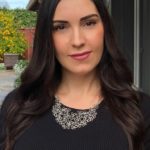 Bozzuto, who has been focused on cannabis since around the time California legalized it over a half-dozen years ago, followed up with some things to keep in mind for those who are selling to these businesses.
"First off, be responsible. Understand your industry," she said. "We've had so many individuals come into this space because predominantly it's a green rush and they want to get their piece of it. But no one really quite understands the involvement that it takes to really fully commit, and be fully present and really understand the market, because it's not just about insurance."
Regulations involved in cannabis must be considered by local jurisdiction, county, and state, and beyond regulations and compliance there are many "layers involved such that there's really no other industry like it."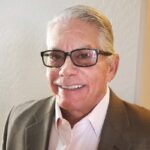 She added: "It's been one of those industries where you don't just dip your to in, you really get fully committed, fully present, get involved in different boards, get involved on a local level, show your clients that you are here for the long run. You're here to truly help them and provide ethical and responsible insurance and read the forms every single year."
Johnson also talked about the importance of knowing the business of cannabis – which is unsurprising, considering he and his company run employees though a cannabis 101 course before they deal with a cannabis customer.
"You wouldn't go and buy a brand new car from someone who only rides a bicycle, right?" he said. "So, you don't want to deal with an insurance broker who's never placed a cannabis insurance policy. When you're working with a cannabis operator, you certainly need to understand their business."
Beyond understanding how cannabis businesses operate, Johnson also likes his employees to understand the science behind cannabis, which products are which, and how these products are being made, stored, distributed, and so on.
"So, it's important to know clearly the ingredients, the test results, what products are they selling? CBN, CBG, CBD, different levels of THC content. What's the max THC content that they're selling?" Johnson said.
Before Long became a risk manager at Trulieve, he was director of risk management at Harvest Health and Recreation. His more than 30 years of insurance industry experience includes numerous roles with Insurance Office of America, and EMC Solutions.
Over his time in insurance and risk management, he's developed a number of likes and dislikes, and some tough questions for brokers who want his business.
"It's frustrating when a broker will say, 'Hey, you know there's lack of capacity in the cannabis space. You know, reinsurance treaties are harsh in the cannabis space, you know cannabis is federally illegal. Hey, I just saw you had a situation with OSHA over your production process.' And, yes, all of the above is true, yet we are wonderfully successful and we will continue to be successful. And you, as a broker, are coming to be a critical part of my team. Are you bringing new ideas? You bringing new solutions? Are you bringing expertise? Are you bringing bandwidth? Or in our case, are you bringing some of the largest global insurance carriers to the table?"
Related:
Topics
Cannabis
Interested in Cannabis?
Get automatic alerts for this topic.