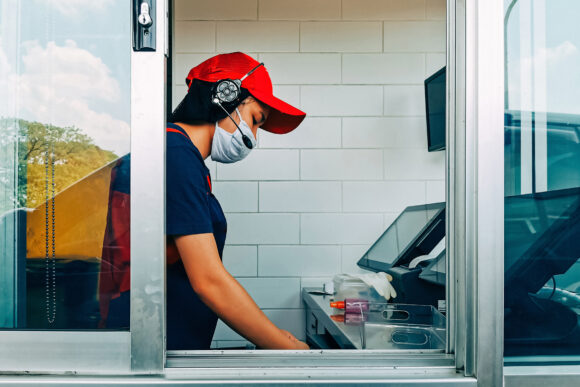 New

You can now listen to Insurance Journal articles!
South Carolina's workplace safety agency "engages in egregious discrimination," by failing to inspect industries with high percentages of Black workers, a union alleged in a federal complaint.
The South Carolina Occupational Safety and Health Administration has neglected fields with more Black workers like food service and retail, "thereby exposing Black workers to an unacceptable and inequitable risk of injuries and illness," the Union of Southern Service Workers wrote in a complaint on Tuesday to the U.S. Department of Labor.
The union particularly complained about how the state conducted "programmed inspections," pre-planned events that aren't responding to particular referrals or fatalities.
In several recent years, South Carolina OSHA conducted one or zero such inspections each in major industries including warehousing, food service, food and beverage retail, and merchandise retailers, according to the complaint. These industries comprise 16% of the state's workforce and have disproportionately high percentages of Black workers, the union said, citing state and federal data.
The safety agency has focused the lion's share of its planned inspections on the construction and contracting industries, which contain a smaller percentage of the state's workforce and have a lower proportion of Black workers. More than 70% of such inspections were in these two sectors, according to the complaint.
South Carolina OSHA did not immediately respond to an inquiry. The agency's field operation manual states that programmed inspections are for "high hazard and special emphasis."
USSW, a Service Employees International Union affiliate, is mounting strikes Tuesday in major metropolitan areas in the US Southeast, including Atlanta, Raleigh and Durham in North Carolina, and Columbia, South Carolina. Organizers said hundreds of retail, fast food, warehouse and hospitality employees planned to walk off the job.
"It's not just construction workers that need these inspections," said Sersie Cobb, a Ryder System Inc. warehouse worker who's striking on Tuesday. "It's everybody across the board."
Industries like fast food and retail come with significant safety risks, the union said, including workplace burns, "extreme, unrelieved heat," possible electrocution due to exposed electrical wires, and fire hazards.
On multiple occasions, South Carolina OSHA inadequately responded to concerns workers pursued with help of the union, the complaint said. In one case, the agency took two months to respond to an ongoing hazard. In another, the agency dismissed a complaint after the company defended itself using photos that were from a different worksite.
South Carolina is one of 22 states that has its own agency that enforces private sector workplace safety law, rather than leaving that to the federal Occupational Safety and Health Administration. The union's complaint Tuesday urges the Labor Department to investigate and ensure the state agency obeys the law, or place the state under US OSHA's direct authority instead.
© 2023 Bloomberg L.P.
Copyright 2023 Bloomberg.
Topics
South Carolina
The most important insurance news,in your inbox every business day.
Get the insurance industry's trusted newsletter