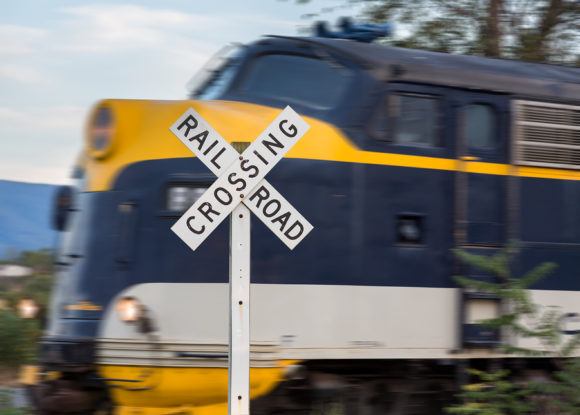 New

You can now listen to Insurance Journal articles!
The U.S. Senate Commerce Committee on Wednesday will vote on sweeping bipartisan rail safety legislation prompted by a Norfolk Southern-operated train derailment on Feb. 3 in Ohio.
Committee Chair Maria Cantwell, a Democrat, said the legislation will mandate the use of technology that can identify equipment failures, prevents cursory railcar inspections, and ensures trains carrying explosive material like the Ohio train comply with stronger safety regulations.
"No one should lose sleep at night worrying that railroads are cutting corners on safety and putting their communities at risk for disasters like the one in East Palestine," Cantwell said in a statement.
Rail safety legislation was introduced in March by Ohio's U.S. senators, Democrat Sherrod Brown and Republican J.D. Vance, and the safety measure to be considered Wednesday includes key provisions from that bill. Vance on Monday said the latest version of the legislation had won the backing of Republican former President Donald Trump and Republican Senators Mike Braun, Roger Marshall and Mitt Romney.
The Cantwell-Vance-Brown Railway Safety Act to be considered on Wednesday builds on the legislation proposed in March, Cantwell said. It would also increase maximum civil penalties from $100,000 to $10 million for rail safety violations and requires two crewmembers to operate a train to prevent a situation where only a single employee is on the train in an emergency.
The Association of American Railroads said "negotiations on the Rail Safety Act have yielded improvement, but challenging provisions remain that must be resolved."
The U.S. Justice Department sued Norfolk Southern Corp on March 31 seeking to ensure that the railroad pays the full cost of cleanup and any long-term effects of the derailment in East Palestine, Ohio.
The Norfolk train derailment of 38 cars, including 11 carrying hazardous materials, caused cars carrying toxic vinyl chloride and other hazardous chemicals to spill and catch fire.
Norfolk last month took a $387 million charge in the first quarter due to the derailment, mostly related to environmental costs. No deaths or injuries were reported after the incident but since the derailment, some of East Palestine's 4,700 residents have reported ailments such as rashes and breathing difficulties.
Was this article valuable?
Here are more articles you may enjoy.
Interested in Politics?
Get automatic alerts for this topic.