Powers Insurance & Risk Management Promotes Jaboor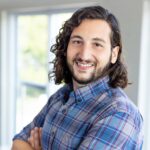 Powers Insurance & Risk Management has promoted Drew Jaboor to IT associate. Jaboor will assist with onboarding new employees, perform ongoing system training for all employees, and maintain the organization's technology systems.
Jaboor previously worked at Powers' IT help desk, where he resolved networking issues for company employees. Before joining Powers, he was IT and sales manager at West County Cycles. Powers is headquartered in St. Louis, Missouri.
Was this article valuable?
Here are more articles you may enjoy.
Interested in Risk Management?
Get automatic alerts for this topic.