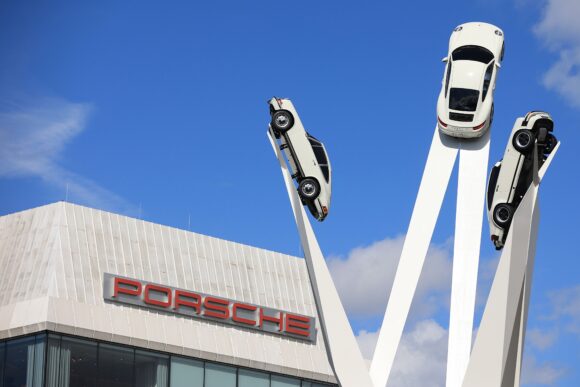 Porsche Automobil Holding SE won a crucial ruling in a €900 million ($976 million) class-action style lawsuit from investors who claimed the company should have warned shareholders about the diesel-emission software rigging at Volkswagen AG.
The Stuttgart Higher Regional Court on Wednesday said the company didn't fail to inform markets about the use of a defeat device at Volkswagen long before the scandal broke. The judges dismissed the plaintiff's arguments that Porsche Automobil Holding at the time knew what was happening because some of VW's executives were on its own management board.
"It's not enough that board members knew about the events of the diesel scandal because they were informed about it in their role as board members of VW," the court said. "Under German corporate law they had a duty toward VW, under threat of punishment, to keep these circumstances confidential."
The ruling can be appealed.
The case goes dates back to late 2015 when VW admitted that it rigged diesel vehicles to cheat emissions tests in the US and that about 11 million vehicles worldwide could be affected. The scandal has cost the carmaker more than €33 billion in fines and settlements across the globe, but criminal cases and civil suits are still pending in Germany and elsewhere. A €9 billion investor case is being handled in Braunschweig, Germany.
The plaintiffs, whose claims were consolidated under a special procedure, had argued they lost money because Porsche Automobil Holding didn't timely informed the markets about the scam.
Porsche Automobil Holding is VW's majority shareholder and the main investment vehicle for the Porsche family.
Photograph: A sculpture featuring Porsche 911s at the Porsche AG factory in Stuttgart, Germany, on Monday, Sept. 26, 2022. Photo credit: Krisztian Bocsi/Bloomberg
Topics
Lawsuits
Was this article valuable?
Here are more articles you may enjoy.
Interested in Lawsuits?
Get automatic alerts for this topic.