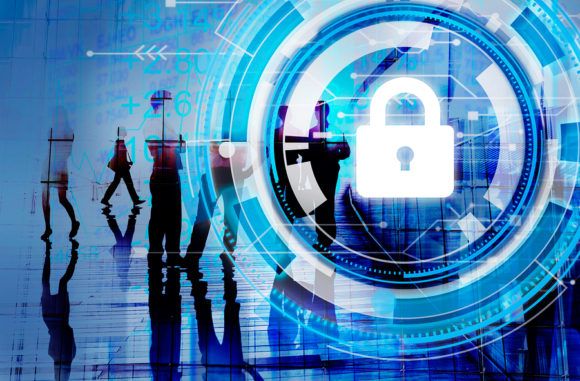 New

You can now listen to Insurance Journal articles!
More small financial services businesses will be exempt, the rules will be tailored to reflect more diversity in businesses, and top executives of financial services firms will face heightened accountability under proposed changes to New York's model financial services cybersecurity regulation.
The New York State Department of Financial Services (DFS) has proposed to update its original regulation, which DFS promulgated in 2017. The updated regulation will be subject to comment for 60 days.
The regulation, which is aimed at protecting New York's financial services industry from the threat of a cyber attack, was the first of its kind in the U.S. The regulation requires each company overseen by the New York DFS to assess its specific cybersecurity risk profile and implement a program that addresses those risks.
New York Cyber Regs Take Effect, Mid-Sized Firms Could See Biggest Impact
Insurers, banks and other financial services entities regulated by DFS had until March 2019 to comply by adopting cybersecurity practices and polices ensuring the security of information systems and nonpublic information. DFS took its first enforcement action under the regulation in July 2020 in the matter of a data breach at a title insurer.
The regulation has become a model that is now used by both federal and state financial regulators.
Superintendent of Financial Services Adrienne A. Harris said that DFS has taken a "data-driven approach" to amending the regulation to "address new and increasing cybersecurity threats" and "to ensure cybersecurity risk is integrated into business planning, decision-making, and ongoing risk management."
According to DFS, the main changes include:
The creation of three tiers of companies, further tailoring the regulation to a diverse set of businesses with different defensive needs.
An increase in the size threshold of smaller companies that are exempt from many parts of the regulation as a result of feedback from the industry and in recognition of the realities of operating a small business.
Enhanced governance requirements, thereby increasing accountability for cybersecurity at the board and C-suite levels.
Additional controls to prevent initial unauthorized access to technology systems and to prevent or mitigate the spread of an attack;.
Requiring more regular risk and vulnerability assessments, as well as more robust incident response, business continuity and disaster recovery planning.
Directing companies to invest in regular training and cybersecurity awareness programs that are relevant to their business model and personnel.
DFS Cybersecurity Proposed Financial Services Regulations
"With cyber-attacks on the rise, it is critical that our regulation keeps pace with new threats and technology purpose-built to steal data or inflict harm," said Harris. "Cyber criminals go after all types of companies, big and small, across industries, which is why all of our regulated entities must comply with these standards – whether a bank, virtual currency company, or a health insurance company."
Under the cybersecurity regulation, all banks, insurance companies and other financial services institutions and licensees regulated by DFS are required to have a cybersecurity program in place that protects consumers' private data, a written policy or policies approved by the board or a senior officer, a chief information security officer to help protect data and systems, and protections of data at third-party providers.
Companies must also report cybersecurity events online through the DFS cybersecurity portal.
Over the course of the past few months, DFS said it solicited feedback on proposed amendments from other regulators, industry groups, and regulated entities through the recent Cybersecurity Symposium, industry conferences, and meetings.
After the 60-day comment period ends, DFS said it will then review all comments and either re-propose a revised version or adopt the final regulation.
Related:
Topics
Legislation
Cyber
New York
Interested in Cyber?
Get automatic alerts for this topic.