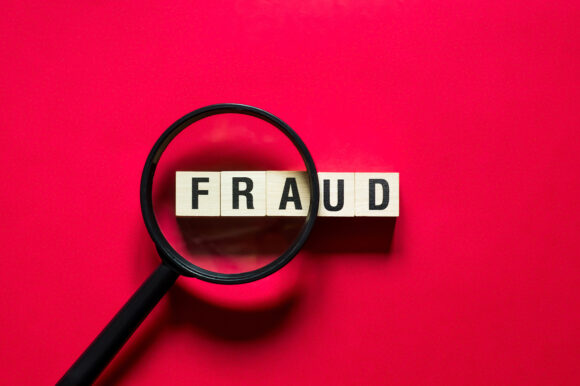 New

You can now listen to Insurance Journal articles!
A New York attorney and surgeon were convicted by a Manhattan jury of six counts of fraud for participation in an illegal scheme that included false insurance claims and unnecessary surgeries for alleged injuries from staged trips and falls, a scheme prosecutors say resulted in more than $31 million in fake claims.
The jury on December 16 unanimously convicted George Constantine, an attorney, and Andrew Dowd, an orthopedic surgeon, for their participation in the massive personal injury claims fraud scheme between 2013 and 2018 following a three-week trial before U.S. District Judge Sidney H. Stein.
A number of co-conspirators in the scheme have previously been convicted or pled guilty.
The scheme involved the recruitment of individuals including some who were homeless to stage trip-and-fall accidents and undergo medically unnecessary surgeries performed by Dowd that were designed to increase the value of fraudulent personal injury lawsuits filed by Constantine, according to U.S. Attorney Damian Williams ad prosecutors.
Williams said the men "preyed upon poor, vulnerable, and at-times homeless individuals" while abusing "their professional licenses, degrees, and titles to line their own pockets with millions of dollars, and they now face the prospect of lengthy prison sentences for their crimes."
Constantine and Dowd used a team of "runners" who were paid cash kickbacks by Constantine to recruit the patients to stage or falsely claim to have suffered trip-and-fall accidents at particular locations throughout the New York City area. Common accident sites used during the fraud scheme included cellar doors, cracks in concrete sidewalks, and purported "potholes" in front of commercial establishments, such as gas stations, diners, and other businesses.
After their staged accidents, the "patients" were directed to go to the hospital to obtain discharge papers and then were brought to Constantine's office, by the carloads, where they met with him briefly. He would uniformly accept their cases. According to prosecutors, Constantine filed nearly 200 fraudulent lawsuits and earned more than $5 million in settlement fees from these fraudulent cases.
Following the patients' meeting with Constantine, the patients would be driven to various medical appointments, including visits with chiropractors, physical therapists, and to obtain MRIs. This was done to justify the surgical procedures on their knees, shoulders, and backs that patients were required to have as part of the scheme.
According to prosecutors, the patients were then driven to meet with Dowd, who would perform arthroscopic knee and shoulder surgeries within one to two weeks of first meeting the patients. He paid hundreds of thousands of dollars in kickbacks for these patient referrals. He fabricated medical reports to make it seem like the patients were injured, when in reality they were not. To incentivize the patients to get surgery, they were paid approximately $1,000 after each surgery. During the course of the scheme, Dowd performed nearly 300 medically unnecessary surgeries and earned more than $3.2 million, about $10,000 per surgery, according to prosecutors.
The surgeries, as well as the other medical procedures, were funded by litigation funding companies, including a funding company owned by co-conspirator Adrian Alexander. The funding companies also paid the fraud scheme organizers and participants referral fees, typically $1,000 to $2,500, for each patient who signed a funding agreement for their medical and legal costs at high interest rates. The interest rates were so high that oftentimes the majority of the proceeds that were awarded in the fraudulent lawsuits were paid to the funding companies, Constantine, and other scheme participants, with the patients receiving a much smaller percentage of the remaining recovery.
Prosecutors told the jury that the patients were "overwhelmingly poor – individuals desperate enough to submit to surgeries in exchange for the small payments they would receive after surgery."
Each of the six counts of wire and mail fraud carries a maximum term of 20 years in prison. Sentencing of Constantine and Dowd has bee scheduled for March 21, 2023.
Co-conspirators Marc Elefant, Sady Ribeiro, Adrian Alexander, Kerry Gordon, and Peter Kalkanis previously pled guilty before Judge Stein for their involvement in the same trip-and-fall fraud scheme. Co-conspirators Bryan Duncan, Ryan Rainford, and Robert Locust were convicted at trial in May 2019 for their participation in the same trip-and-fall fraud scheme.
Interested in Fraud?
Get automatic alerts for this topic.