BURBANK, Calif., July 27, 2022 – Monarch E&S Insurance Services is saddened to announce the passing of Dave Skogstrom, Vice President of Personal Lines.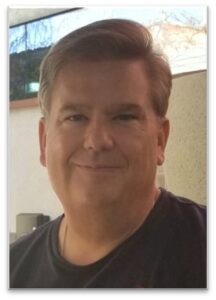 Dave has been an integral part of Monarch for over 2 decades and has been a mentor to many within our organization. Not only was Dave a brilliant underwriter with deep technical expertise, but he made everyone around him feel loved. Dave's empathy and care for others is a core component of his personality, with many touched by his presence. We will make sure his memory lives on.
Dave began his insurance career in 1993 as a personal line's underwriter. Starting with the Northridge Earthquake, Dave enjoyed helping his broker customers find solutions when times were tough. His California Homeowners underwriting acumen was unparalleled and Dave was able to assist clients through various years of wildfires and other catastrophic events.
Please join our Monarch E&S family in remembering Dave, acknowledging all he has touched, and help us keep his memory alive.
Sincerely,
Derek Borisoff
CEO of Monarch

License Number: 0L09546
Topics
Excess Surplus
Was this article valuable?
Here are more articles you may enjoy.
Interested in Excess Surplus?
Get automatic alerts for this topic.