This edition of International People Moves details appointments at two London brokers: McGill and Partners and Howden Broking.
A summary of these new hires follows here.
McGill and Partners Hires Gallagher Re's Turner for Treaty Reinsurance Team
McGill and Partners, the London-based specialist re/insurance broker, has appointed Grange Turner as a partner in its treaty reinsurance team.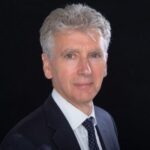 Turner brings a wealth of long-tail casualty experience to McGill and Partners, having worked in the reinsurance market as a liability and motor specialist for more than 30 years. He joins from Willis-Gallagher Re where he spent 10 years heading client teams for a range of prestigious UK and international insurers. Grange was also responsible for leading the casualty and motor practice groups.
Turner's arrival adds specialist liability and motor knowledge to McGill and Partner's treaty team, as well strengthening the current offering through his relationships ranging from start-ups through to publicly quoted household-name insurance companies.
"We are delighted to welcome Grange to the treaty team at McGill and Partners. He has considerable experience and is highly regarded within the industry," commented Angus Milgate, head of Treaty Reinsurance at McGill and Partners. "His expertise within liability and motor further strengthens our treaty offering and builds on our bespoke approach. He is another fantastic addition to the treaty team."
***
Howden Appoints KPMG's Cox as Head of Energy Transition
Howden, the international insurance broker, announced the appointment of Andy Cox as head of Energy Transition, effective immediately. This appointment underlines Howden's continued investment in, and commitment to, insurance as a solution to the world's transition to a low-carbon economy, and as a force for good.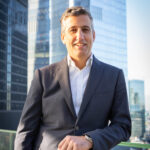 Cox is based in London and brings with him over 30 years of experience in the energy sector. He will support practitioners from across Howden as they advise clients and investors on de-risking the financing into energy transition projects, as well as guiding the development of new products.
Cox previously served as a Partner at KPMG, his most recent position was UK chair of Energy & Natural Resources. He was responsible for KPMG's advisory and consulting services across a range of oil and gas and power and utilities clients. He oversaw KPMG's key relationships in the sector and played a leading role in addressing the energy transition for some of its most prominent clients. Cox also established KPMG's Global Energy Deal Advisory team, supporting blue chip clients with strategy, origination, valuation, due diligence and execution through to integration and/or separation.
In addition to his role at Howden, Cox holds various positions including chief impact officer for Forward Institute and non-executive director to the Energy & Infrastructure team at Browne Jacobson.
"Our clients are increasing their investments into the energy transition by the billions and it is crucial that we have expert talent to identify how to mitigate and manage the risk. Andy will be essential in the growth and expansion of our offering," said Charlie Langdale, head of Climate Risk and Resilience, Howden.
"Not only will he support product innovation, but he will ensure that the insurance market plays a part in the largest ever reallocation of capital in human history. Andy's unique expertise and perspective will be key to helping our clients realise their growth opportunities that would otherwise be unavailable," Langdale continued.
Topics
Reinsurance
A.J. Gallagher
Interested in Reinsurance?
Get automatic alerts for this topic.