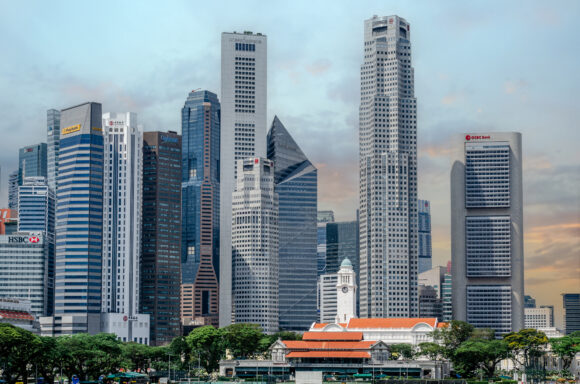 Asta, the leading third-party managing agent at Lloyd's, announced it is strengthening its global presence by establishing a service company in Singapore.
With the Asian market presenting extensive opportunities, Asta has launched a service company that will enable clients easily to establish a Lloyd's operation directly in Asia, using one of Asta's range of solutions.
Audrey Lee Ling Peng is CEO of Asta Solutions Asia.
For clients that wish to participate on the Lloyd's Asia platform, Asta will be offering a syndicate, syndicate-in-a-box (SIAB), or captive syndicate solution. Asta will also be offering a services solution for existing Lloyd's Asia platform participants.
In addition, Asta also announced that its service company is supporting Mosaic Insurance, which has opened an office in Singapore. Asta supports Mosaic with underwriting oversight and regulatory compliance services, Mosaic said in a separate announcement. Underwriting capacity for Mosaic's Singapore platform is provided by the company's Lloyd's Syndicate 1609, which is managed by Asta.
The Singapore announcement forms part of a broader strategy to develop Davies Group's presence in Asia and offer a range of services and solutions including bringing the company's captive management and MGA launch and host capabilities to clients in the region. (Davies purchased Asta in July 2022).
"Asia represents a key development area for Asta and Davies. Asta's new operations in Singapore will be central to our continued development as the leading third-party managing agent. We are committed to expanding Asta's offering to areas where we see an increase in demand," commented Simon Norton, chief underwriting officer of Insurance Services at Davies Group.
"Since our acquisition of Asta was finalised, we have a clear and ambitious growth strategy for our business, and I am certain that establishment of Asta Asia will support our development in the Asian market while being able to meet the needs of our clients who are looking to launch in the region," said Steven Crabb, CEO of Insurance Services at Davies Group.
Mark Dyson, interim country manager, Singapore and interim CEO, Lloyd's Asia, said: "I am delighted to have both Asta and Mosaic join the Lloyd's Asia platform in Singapore. We have seen very strong top line and profit growth on the platform over the past two years and increasing the number of Lloyd's syndicates further strengthens our underwriting capabilities and product offerings."
Asta now manages five Lloyd's SIABs, as well as 10 full syndicates, four MGAs, and one SPA.
Source: Asta
Topics
Agencies
Excess Surplus
Talent
Lloyd's
Interested in Agencies?
Get automatic alerts for this topic.