This edition of International People Moves details appointment at Lloyd's and Howden Tiger.
A summary of these new hires follows here.
Lloyd's Names James as COO, Taking Over From Keese Who Will Continue as CFO
Lloyd's of London announced that Bob James, previously Lloyd's Market Transformation director, will assume the role of chief operations officer with immediate effect.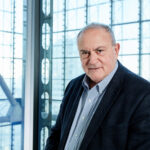 James has taken over the COO responsibilities from Chief Financial Officer Burkhard Keese, who will continue as CFO.
Effective March 14, 2023, James will focus on aligning the Blueprint Two programme with the wider Corporation Operations function. (The role is subject to regulatory approval).
James brings over 30 years of experience in roles covering underwriting, technology, sales, marketing, banking advisory and operations. He began his career in the Operations function at Allstate Insurance in the United States and has served as chief operations officer for CNA Commercial Insurance, and QBE North America. He was also the executive vice president for MGA Operations and chief human resources officer at private equity sponsored intermediary, The Amynta Group.
In his role as Lloyd's CFO, Keese will focus on growing the Lloyd's Investment Platform and risk transformation vehicle, London Bridge, to attract new capital providers.
In addition, Deputy CFO Alex Cliff will join Lloyd's Executive Committee with immediate effect. Cliff will continue to report to Burkhard.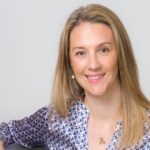 Cliff joined Lloyd's in November 2022 and has more than 20 years of experience in the insurance industry, having held senior finance roles in insurance and broking firms including Direct Line Group, StarStone and AJ Gallagher. Cliff is a Chartered Accountant, and spent eight years at PwC in both London and the U.S.
"As a result of Bob's strong leadership, the Blueprint Two programme is making steady progress in our drive towards market digitalisation, enabling him to now extend his remit to Lloyd's Operations function," commented Lloyd's CEO John Neal. "I am grateful for Burkhard's support in leading Operations over the past 14 months, and am equally delighted that Deputy CFO Alex Cliff will bring her insight and experience to Lloyd's Executive Committee."
***
Howden Tiger Builds International Treaty Team With Appointment of Ed Broking's Jani
Howden Tiger, the reinsurance arm of international re/insurance broker Howden, has announced the appointment of Minesh Jani to lead its Treaty Reinsurance team in the Middle East, Africa & India region. This appointment represents Howden Tiger's continued investment in expertise as it consolidates its position as a tier one reinsurance broker.
Jani joins from Ed Broking, where he was CEO of the Middle East & North Africa business based in Dubai. He has over 25 years of experience in the global reinsurance industry, including senior leadership roles in India and in the Middle East. He has led reinsurance for a leading general insurance company (ICICI Lombard General Insurance), and also has experience of establishing and setting up the Indian branch of an international broker, before spending 11 years at WTW, leading Willis Re's India Treaty business.
Reporting to Bradley Maltese, CEO International and Global Specialties, Jani will be responsible for growing Howden Tiger's international platform in the Middle East, Africa & India, with a strong focus on developing Treaty, Retrocessional and Specialty Reinsurance solutions.
"We are eager to grow our International business in the Middle East and North Africa, and so we are delighted that Minesh – a proven leader in this market – has chosen to join Howden Tiger. It's by attracting industry leading talent that we will rapidly build out our international platform, enabling Howden Tiger to become the leading risk, capital and strategic advisor and reinsurance broker for the modern day client," commented Bradley Maltese, CEO International and Global Specialties, Howden Tiger.
"The combination of the opportunity to build up a Treaty reinsurance business in the Middle East, Africa and India, with the energy and specialist expertise at Howden Tiger is what encouraged me to join the business," said Jani, managing director, Treaty MEA India & Sub Continent, Howden Tiger.
"The breadth of Howden Tiger's capabilities across its core specialisms is incredibly attractive to clients and I'm looking forward to working with the team to better serve reinsurance buyers," Jani added.
The recent completion of the Howden Tiger transaction on Jan. 9, 2023 cements the firm's position as a tier one reinsurance broker, representing almost $400 million of combined reinsurance revenue, and serving as a strategic adviser for clients through its core specialisms of facultative, MGA, treaty, capital markets and analytics.
Topics
Excess Surplus
Lloyd's