Lloyd's Elects Aon's Dudley as Council Member, Succeeding Christian
Lloyd's of London, the commercial insurance and reinsurance marketplace, has elected Richard Dudley to the Council of Lloyd's, succeeding Dominic Christian, who will be stepping down on Jan. 31, 2023 after nine years on the council.
Dudley's election will be effective on Feb. 1, 2023.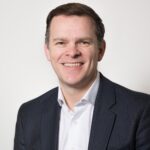 Dudley, global head of Climate Strategy at Aon, has been working in the Lloyd's market for nearly 30 years and currently sits on Lloyd's Technology & Transformation Advisory Committee. He is also an Executive Action Committee member on the Insurance Taskforce of the Sustainable Markets Initiative. Prior to taking up the role as head of Climate Strategy, Richard was CEO of Aon's Global Broking Centre and CEO of the UK and Ireland Specialties division of Aon Reinsurance.
"I'm hugely grateful for all Dom's hard work over the last nine years. He leaves the Council having achieved tangible progress, particularly on the cultural transformation of the Lloyd's market and our climate leadership through the Sustainable Markets Initiative Insurance Taskforce," commented Bruce Carnegie-Brown, Lloyd's Chairman.
"I'm delighted to welcome Richard as a new member. Richard's election is testament to the extraordinary contribution he has made to advancing the insurance industry's aims. As we continue to build a sustainable and inclusive Lloyd's, Richard will play a vital role in helping us live out our purpose," he added.
***
CNA Canada Promotes Detablan as VP, Specialty & Risk Managed Casualty
CNA Canada announced that Jacki Detablan, currently vice president of Specialty, has assumed an expanded leadership role of vice president, Specialty & Risk Managed Casualty.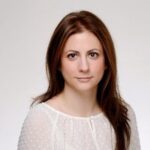 Detablan will jointly lead CNA Canada's Risk Managed Casualty practice along with John Sterns, vice president, Risk Managed Casualty portfolio manager.
In her new role, Detablan will be accountable for the execution of our strategic business plan and the profitability of the portfolio alongside Sterns. Detablan will lead the team and product line, while Sterns will focus on business development and portfolio management. Jacki and John will continue to report to David Price, senior vice president and chief underwriting officer of CNA Canada.
Detablan joined CNA Canada in 2018 as vice president, Specialty, from AIG, where she held roles of increasing responsibility within financial lines. Detablan successfully led the rebuild of the Specialty unit at CNA Canada, expanding products and specialties while profitably growing GWP.

Sterns has had an extensive industry career and was instrumental in setting up the Risk Managed Casualty unit at CNA Canada and introducing the Auto Underwriting Center in 2019. He will be focusing on training and development, and leveraging his broker and client relationships to expedite the speed to market of CNA Canada's Risk Managed Casualty offering.
Topics
Excess Surplus
Lloyd's
Aon
Canada
Casualty
Risk Management
Interested in Casualty?
Get automatic alerts for this topic.