New

You can now listen to Insurance Journal articles!
The Insurance Industry Charitable Foundation (IICF) recently hosted its 2023 IICF Media Roundtable. The March 2 event gathered leaders from 24 leading insurance organizations for a series of presentations focused on the state of charitable giving in the insurance industry and major philanthropic and DEI initiatives.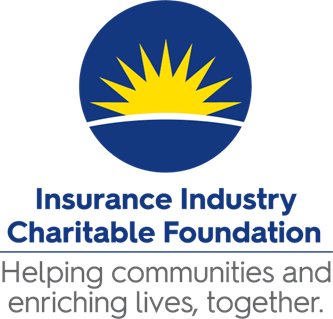 "IICF is proud to bring together this group of insurance industry leaders each year for the IICF Media Roundtable, our unique knowledge-sharing platform for learning more about how the industry is giving back in meaningful and creative ways," said Bill Ross, CEO of IICF. "This event is an important opportunity for our industry – one that is deeply rooted in giving back – to collaborate in order to make a more powerful impact, through shared industry philanthropy, with the support we provide our communities."
IIFC is a nonprofit organization dedicated to helping communities and enriching lives. During the 2023 Media Roundtable, the organization also released the 2022 IICF Philanthropic Showcase, an annual retrospective of global charitable contributions, volunteer projects and diversity, equity and inclusion initiatives of IICF Key Partner and Founding Life Division Companies.
Speakers at this year's roundtable event presented on their extensive global philanthropic contributions and innovative DEI and sustainability initiatives in the community. Additionally, they shared insight related to how industry collaboration through IICF enables an even greater charitable impact. Highlights from the presentations and the showcase features are outlined below.
AIG (Laura Gallagher, Global Head, Corporate Citizenship) – AIG launched the Gather For Good campaign in 2022, a global initiative to promote in-person team-building and local community service by making grants available to offset the costs of incorporating volunteerism into office events. In 2022, AIG aided more than 500 nonprofits through volunteerism and facilitated colleagues' support of thousands more through the AIG Volunteer Time Off and AIG Matching Grants program.
AXA XL (Ellen Shaddock, Sustainability Officer) – AXA XL's Saksham Project provides disadvantaged youth and women in India with access to critical skills and employment opportunities. Since the program launched in January 2020, 2,143 unemployed youth were trained in vocational and work-readiness skills and 1,435 of those participants secured paid employment offers. At the Roundtable, Ellen discussed AXA XL's Water Risk Insights which aim to improve business' resilience to water risks.
Burns & Wilcox (Patricia Chiodo, Director, Human Resources) – Through the company's Champions & Charities program, associates volunteered more than two thousand hours to charities across North America. The H.W. Kaufman Group also continued to grow their annual Harvesting Hope Against Hunger initiative, benefiting more than 50 hunger relief organizations in the communities where their team members live and work.
Ernst & Young LLP (Ritu Malhotra, Corporate Responsibility Leader, Financial Services Organization) – Malhotra presented on EY's College MAP (Mentoring for Access and Persistence) program, which is designed to support underserved high school students who don't consider going to college due to the cost, distance or other challenges. Mentors help students build out their skillset, increase confidence and gain access to a college education. So far, 99% of College MAP students have graduated high school and 90% of them have enrolled in college.
Marsh (Katy Rodriguez Botello, Global Social Impact Leader) – Marsh contributed more than $6 million in donations and employees dedicated over 200,000 hours to 4,000+ charitable organizations in 2022, in areas of mentoring, disaster resiliency, sustainability and more, with 500 local communities impacted. Through Global Volunteer Month 4,000 Marsh colleagues participated in more than 200 in-person, virtual and hybrid volunteer events.
Markel (Sarah Gavlick, Chief Territory Officer, East) – Markel's employee-driven philanthropy incorporates a generous 3:1 matching gifts program, location-based company giving and paid time off for employee volunteerism. During IICF's 2022 Week of Giving, more than 200 Markel employees completed nearly 1,000 volunteer hours across 30 events in the US and Bermuda, making a difference for important causes, including equitable food access, children's health, family services and more.
Munich Re US P&C Companies (Cheryl Rosario, Head of DE&I and CSR, Munich Re America Services, Inc.) – Munich Re US P&C Companies are dedicated to ensuring their commitment to diversity, equity and inclusion is implemented with authenticity and have been working to create safe spaces for conversations with employees. Through listening sessions following events that impacted our communities, candid discussions about women and mental health, and small group exchanges with leaders around DEI topics, 16 impactful sessions were held that engaged more than 300 employees this year.
Verisk (Dianne Greene, Global Head of Diversity & Inclusion) – Greene shared the importance of data relative to transforming D&I efforts and discussed Verisk's employee networks, which are focused on raising cultural awareness. Through Verisk's partnership with Anitab.Org and its Grace Hopper Celebration, a three-day conference for Women in Technology, Verisk has engaged 300 candidates and extended 41 job offers. Another partnership with SEEDS – Access Changes Everything, serves talented students from underserved areas with educational opportunities.
IICF also made several major announcements at this year's Roundtable on 2023 initiatives, including:
Fourth annual IICF Step Up Challenge: Open for registration (https://stepup.iicf.org) and kicking off on April 24, this four-week exercise challenge is designed to promote wellness and team-building, while raising funds for the IICF Children's Relief Fund, which benefits children at risk of hunger.
IICF Global Membership Program: Open to socially conscious industry professionals who want to engage with IICF on an individual basis, benefits include member-exclusive programming for professional development, and networking and volunteering opportunities. IICF also announced an option for companies and leaders to sponsor annual memberships for new hires and interns to enhance connections and demonstrate company commitments to philanthropy, which is of key importance to younger professionals. Become an IICF Global Member at: https://membership.iicf.org
IICF Inclusion in Insurance Global Conference: IICF will host the IICF Inclusion in Insurance Global Conference, June 13-15, in New York City. This industry-leading conference will convene the industry for an action-oriented program with a unique focus on leadership and an inclusive future for the industry, while giving back to those in need through IICF Community Grants. Registration is open at: https://inclusion.iicf.org
IICF Philanthropic Index: IICF is introducing this new global industry report to highlight the industry's charitable and volunteer contributions in our communities. Data collection for the ICF Philanthropic Index will begin this month and include four key measures that will illustrate philanthropic impact by the insurance industry. IICF contacts: Bill Ross and Alisa Breese
Topics
Leadership
Was this article valuable?
Here are more articles you may enjoy.
Interested in Leadership?
Get automatic alerts for this topic.