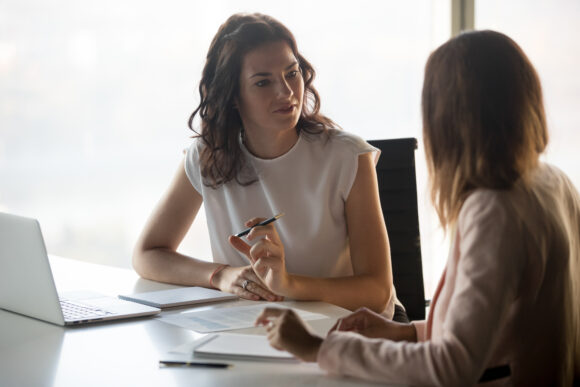 December is the perfect time to reflect on lessons learned over the last 12 months, and how to apply them in the new year. Hiring and recruiting is universal. We can learn a lot from one another. For this column, I posed a simple question: "What is something you've done over the past year that's made a big impact on your hiring and recruiting?" Below are several acquisition strategies insurance industry leaders say has worked for them.
Incentives That Attract and Retain Talent
"With the current climate of our economy, here at INSURICA, we had to take a lot of changes into consideration! With those changes, we have seen the most success with implementing more work-from-home options into the organization, incorporating sign-on bonuses, and also increasing our current employee referral bonus to a pretty substantial amount. So not only are we offering incentives to attract new talent, but we have increased the reward bonus to our existing colleagues to help bring it in! We've found these three incentives have helped with our talent acquisition quite well!" — Lisa DeGiusti Kruchten, corporate recruiter, INSURICA
Expanding Recruiting Team & Resources
"In a difficult market we continue to experience tremendous growth recruiting and hiring both talented young professionals and veterans of the insurance space. Over the last year, the expansion of our Talent Operations team, launching a targeted university relations initiative and best-in-class Summer Internship Program, boosting our social media presence, and cultivating key partnerships all contributed to our ongoing success." — Leah Scoggins, director of Talent Operations, Higginbotham
New Ways to Think About Talent Sourcing and Development
"This year we found ourselves searching for an internal recruiter, and much in the same way we look for other key hires, it started with the right personality, drive and relationship building capabilities. This had to be a person who could champion our brand differentiation. To support their recruiting efforts, we also needed to give them the right tools to do the job, so we invested in a new Applicant Tracking System to better track and communicate with candidates. We also got better at integrating social media into our recruiting outreach. Lastly, we began to think differently about talent and talent development. As it gets harder to find people who meet all our traditional requirements, in terms of industry knowledge and job experience, we want to first identify people who fit Ross & Yerger's culture — i.e., humble, hungry, and smart — because in the end we know that finding and developing talent is paramount to how we'll meet our growth and profitability goals." — Steve Shelton, director of Operations, Ross & Yerger
Making Meaningful Investments in Our Employees
"Here at Marsh McLennan Agency (MMA), we pride ourselves in the experience we provide our colleagues and our clients. We've adapted with the changing environment to ensure everything we do is relevant and meaningful. MMA is committed to providing an environment that is flexible and focused on well-being and engagement as this contributes to better servicing our clients. We continue to encourage and support colleagues working from home while also taking steps to transform our in-office experience by creating more collaborative and comfortable workspaces. In addition, MMA implemented our Wellness Matters program providing opportunities to unplug and recharge through health, fitness, and mindfulness options to support our colleague's overall well-being in-office and at home. We've expanded and added several meaningful options for colleagues and their families such as paid parental leave, support for aging parents, tuition reimbursement for graduate programs, catastrophic family illness leave, family planning and support, additional sick time, voting leave, and increased service recognition awards. We also incorporated an internal recognition and rewards program encouraging colleagues to recognize each other, highlight accomplishments and/or special announcements (birth of a child, etc.). Our goal is to continue cultivating a culture where our colleagues feel connected, valued and empowered." — Clare Bova, EVP, Human Resources, Florida region, Marsh McLennan Agency
Interested in Agencies?
Get automatic alerts for this topic.