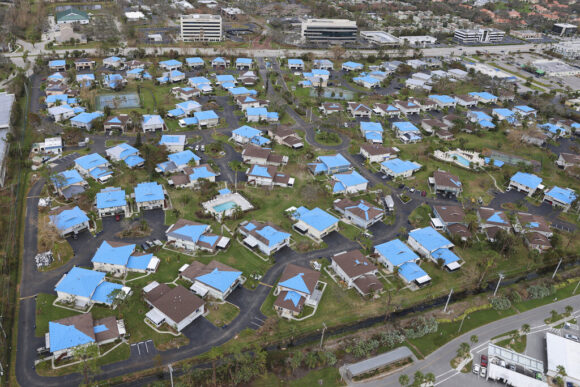 New

You can now listen to Insurance Journal articles!
Citizens Property Insurance Corp. has weighed in on a question that could shake up the appraisal process in Florida insurance claims disputes, urging state regulators to require that appraisers be licensed adjusters.
In a motion to intervene in a petition filed with the Florida Department of Financial Services, the state's largest property insurer said a determination that appraisers do not have to be adjusters would have a "perverse and unintended outcome," and could potentially impact premiums and assessments paid by Florida policyholders.
The controversy arose in January in the case of an infamous property adjuster and appraiser whom Citizens and other insurers said had repeatedly blocked company adjusters from accessing property and even threatened at least one insurer's adjuster with violence. An administrative law judge recommended that Scott David Thomas' adjuster's license be suspended for two years and that he pay a $5,000 fine.
DFS officials can accept the judge's decision or may take it a step further and revoke his adjuster's license altogether. Thomas can appeal the decision to a Florida appeals court.
In its recommendation to the administrative law judge, DFS noted that "because the work of an appraiser falls within the statutory definition of 'public adjuster,' an appraiser is subject to the requirements of the Florida Insurance Code" and the adjuster's code of ethics.
That raised concerns for appraiser associations and the Windstorm Insurance Network, which provides education courses for appraisers. The network, known as WIND, along with the Insurance Appraisal and Umpire Association, and the Property Loss Appraisal Network, filed a petition Feb. 23 with DFS, seeking clarity on the issue.
Appraisers are widely used to help settle the value of damages in claims disputes. But requiring them to be licensed adjusters could cause a shortage of appraisers in Florida, WIND, the associations, and some insurance attorneys have said. Many appraisers are considered experts in their fields, such as engineering, but may not want to take the time to become licensed adjusters, the appraiser associations have said.
Citizens disagrees and noted in its motion that without the licensing requirement, troublemakers like Thomas could continue to serve as appraisers, perhaps leading to inappropriate valuations and higher costs to insurers.
"This would be the natural consequence of granting the relief requested by petitioners despite the fact that much of the problematic conduct that led to the administrative complaint against Mr. Thomas involved his actions in appraisal proceedings, including appraisal proceedings involving policyholders of Citizens," the insurer's motion reads.
State law appears to require that appraisers must be licensed, Citizens' senior corporate counsel, Russell Kent, wrote in the motion.
Citizens, created by the Florida Legislature in 2002 as an insurer of last resort, has a "special interest" in the matter. Kent's motion noted that a DFS decision that avoids a license requirement would have a significant impact on Citizens, which participated in 4,605 appraisal proceedings in 2022 and has already been party to 3,471 in the first few months of 2023.
"Citizens' circumstances are unique among insurers in Florida," the motion explains. "Consequently, Citizens respectfully requests that the Department allow it to intervene in this declaratory statement proceeding."
The filing pointed out that licensed attorneys are exempt from adjuster licensing requirements and could serve as appraisers.
DFS has until late May to decide on the question.
Topics
Florida
The most important insurance news,in your inbox every business day.
Get the insurance industry's trusted newsletter