This edition of International People Moves details appointments at Howden Italy, the British Insurance Brokers' Association (BIBA), and Sedgwick.
A summary of these new hires follows here.
Howden Italy Taps Aon's Casini as CEO
Howden, the London-based insurance broker, announced the appointment of Federico Casini as CEO, Howden Italy. Casini will lead a business that is now the third largest broker in the country, and through significant investment in expertise, infrastructure and data and analytics, offers choice to Italian and multinational clients.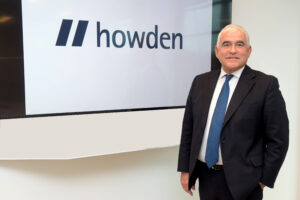 Casini joins Howden from Aon SpA, where he has spent the past 17 years, most recently holding the position of executive chairman, where he oversaw the business development and co-ordination of Aon's Italian operations.
With close to 30 years' experience in the insurance industry, previously holding senior roles at leading broking firms including Poseidon Insurance Brokers and Sanpaolo Imi Insurance Broker Spa, Federico brings extensive knowledge of the insurance market.
Howden Italy, established in 2021, now employs over 800 people having grown significantly following a series of strategic acquisitions. These acquisitions include Assiteca, one of Italy's largest brokers, and most recently Assimovie, a market leader in TV and film insurance.
"As we continue to expand our international footprint, we're delighted to welcome Federico to oversee the growth and success of our Italian operations. Bringing over three decades of experience within the Italian market, Federico has unrivalled knowledge of the insurance landscape and is the perfect leader to enable Howden to achieve its ambitions in the Italian market and bringing choice to clients and talent in this key European market," commented Luigi Sturani, CEO, Howden Europe.
Howden Broking, part of Howden Group, is a leading independent provider of re/insurance brokerage, risk consulting and employee benefits advice. Howden operates in 90 countries, comprises 45 owned businesses across Europe, Asia, Africa, Latin America, the Pacific and the Middle East and the rest via its network of local partners. Established in 1994, Howden employs more than 13,000 people worldwide.
***
BIBA Extends Evans' Tenure as Chair
The board of the British Insurance Brokers' Association (BIBA) has extended Jonathan Evans' tenure as chair for a further three years.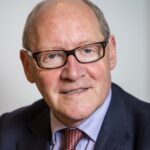 Evans has a background in law, particularly insurance law which led to a number of insurance board positions. He served two decades as a member of Parliament (MP) in the UK and Member of the European Parliament (MEP) and was formerly a corporate affairs minister with responsibility for the insurance industry. He also chaired the All Party Parliamentary Group on Insurance and Financial Services.
"We are all delighted that Jonathan has agreed to continue as chair. In these challenging times the stability of retaining our chair, who is well versed in the challenges and successes of our sector, will help us greatly to continue to deliver what our members need," commented Steve White, BIBA chief executive.
"I have enjoyed the last three years immensely and look forward to working on what the coming months bring," said Evans. "I am proud to chair such an engaged board and for us collectively to guide the great BIBA team."
***
Sedgwick Names Simoncic President of Property and International
Sedgwick, the Memphis, Tenn.-based loss adjuster, announced that Tom Simoncic has been named president of its property and international business. The appointment follows the news that Ian Muress, international chief executive officer, will be retiring March 31, 2023, after a 45-year career.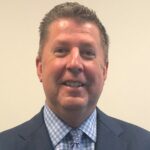 Simoncic is a well-known industry veteran with more than 30 years' experience in all areas of the business, including third-party administration (TPA), marine, forensics and repair. Sedgwick said Simoncic's influence and impact stretch across multiple international markets, making him an instrumental leader in company's global operations.
In his current role as Sedgwick's president of property for the Americas, Simoncic is responsible for guiding the strategic direction and delivery of services to clients in Canada, Latin America and the U.S. He has been president of property for seven years.
Before joining Sedgwick through an acquisition, he provided executive oversight for a domestic loss adjusting and forensic engineering company.
In his new role, Simoncic will leverage his deep understanding of global claims management and catastrophe response, experience directing diverse teams and fluency in the leadership styles that define a multinational organization as he oversees more than 10,000 colleagues across Sedgwick's global property and international business.
"Aligning our global property and international businesses under Tom's leadership unites the resources of our teams across geographies, time zones and cultures," said Jim Ryan, Sedgwick chief operating officer. "His experience forging deep relationships with partners and his proven excellence leading the Canadian, Latin American and U.S. markets will ensure Sedgwick's global network continues to expand. I'm confident he will maintain and inspire the level of care and personal attention that defines our customer experience."