New

You can now listen to Insurance Journal articles!
Harford Mutual Promotes Gearhart, Thames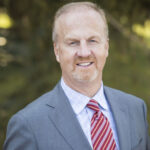 Wayne Gearhart has been promoted from vice president of claims to senior vice president and chief operating officer of Hartford Mutual Insurance Group, headquartered in Hartford, Connecticut. Gearhart brings nearly 30 years of insurance industry experience to the new position. He joined Harford Mutual in 2019 as assistant vice president of claims and was promoted to vice president of claims in 2021. He will lead strategic initiatives and overall operations in his new role and oversee the information technology department.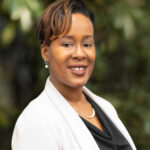 Geneau Thames has been promoted from assistant vice president, general counsel, and corporate secretary to vice president, general counsel and corporate secretary. Thames has served as Harford Mutual's in-house counsel since 2015. She will oversee Harford Mutual's Internal audit & advisory and executive support staff and formalize corporate governance oversight of underwriting compliance.
MEMIC Adds Kyer to Underwriting Team
The MEMIC Group, headquartered in Portland, Maine, has hired Karen Kyer as a new senior production underwriter in the Mid-Atlantic region.
With more than 20 years of experience helping independent agents write monoline workers' compensation policies in Virginia and Maryland, Kyler specializes in multiple product lines as an adviser to her agency partners. In her new role, she is tasked with growing MEMIC Express in the Mid-Atlantic territory.
GMI Appoints New Workers' Comp Management Team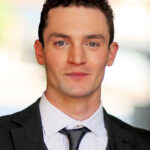 Managing general agent GMI Insurance (GMI), headquartered in Phoenixville, Pennsylvania, has appointed Shawn Hall, Sr. as chief operating officer and chief revenue officer.
Before Hall's appointment at GMI, he served as senior vice president and managing director of workers' compensation/regional vice president at Breckenridge Insurance.
Also, Kelly Kelly is joining GMI as administrative manager. Kelly and Hall will be responsible for growing GMI's product offerings to include workers' compensation and other specialty programs.
Was this article valuable?
Here are more articles you may enjoy.
The most important insurance news,in your inbox every business day.
Get the insurance industry's trusted newsletter