New

You can now listen to Insurance Journal articles!
David Altmaier has moved from overseeing regulation of insurance companies to overseeing operations for one – the Bermuda-based reinsurer Aspen Insurance Holdings.
Aspen announced Wednesday that Altmaier, who was Florida insurance commissioner for six years until he stepped down in December, had been named to the reinsurer's board of directors.
"His extensive regulatory experience and standing in the industry will make him an excellent addition to our board of directors," Aspen CEO and Chairman Mark Cloutier said in a news release. "I look forward to working with him and our fellow directors, as we continue to strengthen Aspen's position within the market."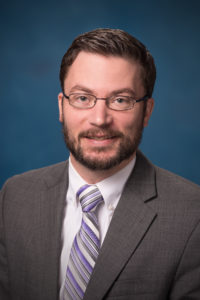 Aspen Insurance Holdings Ltd. is not one of the largest reinsurers on the planet, but it houses a number of reinsurance and insurance subsidiaries with operations on four continents. These include Aspen Bermuda Ltd.; Peregrine Reinsurance Ltd.; Silverton Re; Aspen Re America; Aspen American Insurance Co., which offers medical malpractice, inland marine and other property insurance; and Aspen Specialty Insurance Co.
The holding company reported $13.8 billion in total assets at the end of 2021. In its latest annual report, for 2021, Aspen said it had net income of almost $30 million for the year, following losses of $56 million in 2020 and $240 million 2019. Its combined ratio was 98.8% for 2021, a slight improvement over the previous two years.
The firm had almost $1.6 billion in gross written premium from reinsurance in 2021.
While he was insurance commissioner, Altmaier's Office of Insurance Regulation saw more than 300 forms and rate filings from Aspen American Insurance Co. in the last decade. Florida law also gives OIR some regulatory authority over reinsurers. Aspen Bermuda is a certified reinsurer in Florida.

After Hurricane Ian struck the state in September, OIR approved a request from Aspen Bermuda to defer collateral funding for short-tail line liabilities for one year. That freed up cash so that the company could pay its insurance company clients in a timely manner, an OIR examiner wrote in an email to Aspen.
Altmaier, who started at OIR in 2008 as an analyst, did not publicly give a reason for his resignation late last year. The move fueled speculation that he was avoiding the restrictions of a new Florida law, which bars regulatory agency heads from engaging in lobbying activity for at least six years. By resigning before the law took effect in January, Altmaier is subject to just a two-year ban.
Topics
Florida
The most important insurance news,in your inbox every business day.
Get the insurance industry's trusted newsletter