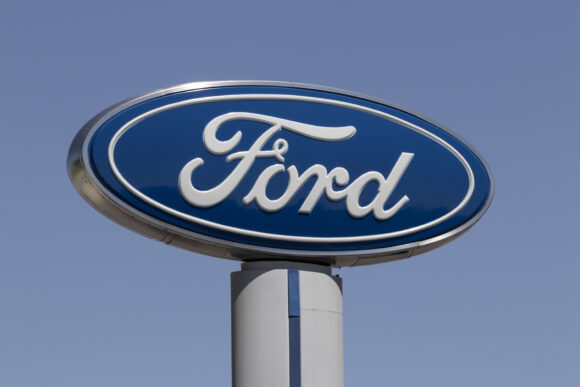 Automaker Ford Motor Company will pay $115,000 and furnish other relief to settle a pregnancy discrimination lawsuit brought by the U.S. Equal Employment Opportunity Commission (EEOC), the federal agency announced.
According to the EEOC's lawsuit, Ford violated federal law when it when it refused to hire a pregnant applicant to work at its stamping plant in Chicago Heights, Illinois, due to her pregnancy. Ford extended the applicant a conditional offer, subject to passing a physical, drug test, and background check. The woman passed each of these tests successfully, disclosing at her physical that she was pregnant. Ford's doctor cleared her to begin work on August 13, 2019, but Ford did not schedule her for her first day of work. The woman repeatedly called Ford to find out when she would begin working and was given various answers, until she was told in late October 2019 Ford was no longer hiring.
Such alleged conduct violates Title VII of the Civil Rights Act of 1964, as amended by the Pregnancy Discrimination Act, which prohibits discrimination because of pregnancy.
The EEOC filed suit in U.S. District Court for the Northern District of Illinois, Eastern Division (Equal Employment Opportunity Commission v. Ford Motor Co., Civil Action No. 1:21-cv-05089) after first attempting to reach a pre-litigation settlement through its voluntary conciliation process. The case was litigated by Trial Attorneys Ann Henry and Greger Calhan and Assistant Regional Attorney Ethan Cohen.
In addition to the monetary relief, the two-year consent decree resolving the suit prohibits pregnancy discrimination and retaliation at Ford's Chicago stamping plant facility, including prohibiting Ford from requiring additional medical documentation or releases from pregnant employees than it does from other employees. It also requires Ford to adopt procedures for notifying pregnant applicants or employees if it needs more medical information, provide anti-discrimination and harassment training; adopt and maintain equal employment opportunity policies that include a robust complaint and investigation procedure; and report complaints of pregnancy discrimination to the EEOC. The EEOC will monitor Ford's compliance with these obligations while the decree is in effect.
Source: EEOC
Topics
Illinois
Was this article valuable?
Here are more articles you may enjoy.
The most important insurance news,in your inbox every business day.
Get the insurance industry's trusted newsletter