New

You can now listen to Insurance Journal articles!
A Florida bill that aims to further limit injury and insurance litigation and attorney fees passed a state Senate committee Tuesday after heavy debate – but with few changes.
Senate Bill 236, the companion to House Bill 837, a wide-ranging tort-reform bill, was approved by the Senate Banking and Insurance Committee by a vote of 8-3, along party lines. The bill's sponsor stressed that measure has received considerable input from all sides and is still evolving.
"We have seen in different media outlets… that this bill was signed, sealed, delivered and rubber-stamped," said Sen. Travis Hutson, R-Palm Coast. "None of that is true."
He added that he and other Senate leaders have met with stakeholders on both sides of the aisle, and are still in negotiations with House leaders on several key provisions, "as recently as 30 minutes ago."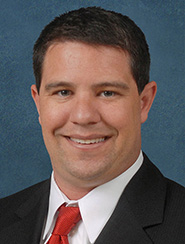 Hutson offered one amendment to the bill, which was approved by the committee, that changes the impact from retrospective to prospective on lawsuits stemming from negligence by property owners to take adequate security measures to prevent violence. Sen. Bobby Powell, D-West Palm Beach, argued that the bill's original language could have affected civil settlements for families of students killed in the Parkland high school shooting in 2018.
Hutson said his amendment would correct that, so prior settlements won't be affected.
Sen. Jay Trumbull, R-Panama City, the lead sponsor of a December bill that brought sweeping changes to insurance claims litigation, expressed concern about limits on bad faith claims. SB 2A in December raised the threshold for making bad-faith claims against property insurers, and SB 236 and HB 837 would extend that to auto and liability insurance claims. Mere negligence by an insurer would not be sufficient to sustain a bad-faith action, the bill notes. And the judge or jury would have to consider whether the insured and the insured's attorney acted in good faith and may reduce damages accordingly.
Trumbull said he would vote for the bill Tuesday, but may not when it reaches the Senate floor unless changes are made. Sen. Geri Thompson, D-Orlando, also said the bad-faith limits could disincentivize some insurers to pay claims on time, and that the bill could make it difficult for policyholders to find an attorney.
A number of proponents and opponents spoke on the measure at the hearing Tuesday. Joe Tessitore, an attorney speaking on behalf of the Florida Chamber of Commerce said the bill would bring to heel a major cost driver in auto and property insurance: letters of protection, in which doctors accept a share of settlements in lieu of billing the patient.
"Letters of protection, it's the number one way that there's fraud and abuse going on in the system now," he said. "Medical bills are being inflated to an exorbitant amount and juries are being told they have to pay those amounts when in fact they do not. We need to rein that in or we'll never get control of this."
The Senate bill now goes to the Senate Judiciary Committee and then the Senate Fiscal Policy Committee. The House bill was approved in February by a House subcommittee. It is set to be debated Wednesday by the House Civil Justice Subcommittee.
Both bills make extensive changes to what Hutson called "Florida's insane litigation climate." Some of the proposed changes can be seen here.
Topics
Florida
Interested in Politics?
Get automatic alerts for this topic.