New

You can now listen to Insurance Journal articles!
Policyholders with the now-insolvent United Property & Casualty Insurance Co., who have existing damage and who have been assumed by Citizens Property Insurance, will have an extra 90 days to show that repair contracts have been signed, Citizens' officials announced late last week.
Citizens also will give some recently added UPC policyholders until April 17 to apply for Citizens coverage, with the policies retroactive to March 29, the day that all UPC policies were canceled.
"This will allow agents additional time to assist consumers shopping for replacement coverage," Tim Cerio, Citizens' president and executive director, said in a bulletin.
He said the extra 90 days for UPC policyholders, until June 27, is needed because many homeowners are still struggling to find repair crews after Hurricane Ian hit southwest Florida in September.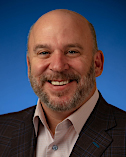 "Because of reported contractor shortages in southwest Florida after Hurricane Ian, Citizens is allowing UPC applicants who have existing damage to their home 90 days to submit a contract to repair the damage," Cerio said. "We think this is the right thing to do and can help those still suffering hardship in the aftermath of Ian."
Policyholders need to show only that a repair contracted has been entered, even if repairs have not yet begun. Louisiana regulators announced in March that Louisiana's state-backed Citizens Insurance would give UPC policyholders an extra 30 days to secure new coverage.
UPC, after years of heavy losses, was deemed insolvent in February and was ordered into liquidation by Florida regulators. Some 90,000 UPC Florida policies and $272 million in premiums were transferred to Slide Insurance, despite the fact that UPC was in an orderly runoff plan. Thousands of other UPC customers have been accepted by Citizens.
UPC has said that it received about 25,000 claims from Hurricane Ian, which may have been the final blow for the troubled company.
Some 20,000 outstanding UPC claims are now being handled by the Florida Insurance Guaranty Association.
Top photo: Part of Sanibel Island, Florida, after Hurricane Ian. (AP Photo/Alex Menendez)
Topics
Homeowners
Interested in Homeowners?
Get automatic alerts for this topic.