New

You can now listen to Insurance Journal articles!
A public adjuster that has been vilified by insurers for disrupting and delaying property inspections has been suspended for two years by an administrative law judge.
But state regulators' recommendations in the case have raised new and potentially far-reaching questions about whether appraisers must be licensed adjusters before they can decide loss amounts in insurance claims disputes.
"This could throw a big wrench into the whole industry," said Florida attorney Gina Clausen Lozier, who often represents policyholders in claims litigation.
First, the adjuster suspension: Administrative Judge Robert Cohen, with the Florida Department of Administrative Hearings, in January ordered that public adjuster Scott David Thomas' license be suspended for 24 months and that Thomas must pay a $5,000 fine. The order stopped short of a recommendation by the state Department of Financial Services, which had urged Cohen to revoke Thomas' license altogether.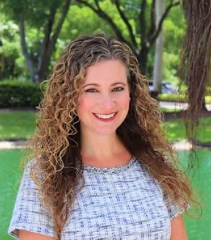 Thomas, owner of Indemnity Public Adjusters, in Fort Lauderdale, has been a thorn in the side of several insurance companies in recent years. Thomas had repeatedly harassed insurance company adjusters and engineers, blocked their access to insureds' property and sometimes threatened them with violence, the DFS said in its complaint against him. His actions against Citizens' Property Insurance Corp., Tower Hill Insurance, Lloyd's of London and QBE Specialty Insurance resulted in claims being denied altogether or delayed for months, DFS said.
Insurers reported that Thomas often demanded that insurance company adjusters produce proof of insurance, including workers' compensation coverage – something carriers said was an unnecessary delaying tactic.
Thomas, reached last week by phone, told Insurance Journal that he asked for that information in order to protect the homeowner, so that an adjuster would not sue the owners in case of an injury from falling off a roof.
"The homeowners benefitted in every case Scott was involved in," said Thomas' lawyer, Matthew Ladd, of Coral Gables.
He noted that in most claims Thomas adjusted, the final settlement was far more than what the insurer initially offered. "Homeowners are not the ones complaining here," Ladd said.
DFS officials declined to comment further on the Thomas case. The adjuster has filed an 145-page list of exceptions to the DOAH order. If the judge does not change his ruling, Thomas has the option of appealing to a Florida District Court of Appeal.
Now to the appraiser-license question.
In its recommendation to the administrative law judge, the DFS attorneys in the Thomas complaint wrote that "because the work of an appraiser falls within the statutory definition of 'public adjuster,' an appraiser is subject to the requirements of the Florida Insurance Code" and the adjuster's code of ethics.
That has raised alarms for appraiser associations and the Windstorm Insurance Network, which provides education courses for appraisers. The network, known as WIND, along with the Insurance Appraisal and Umpire Association, and the Property Loss Appraisal Network, filed a petition Feb. 23 with DFS, seeking clarity on the issue.
"Petitioners are in doubt as to whether their training and certification of unlicensed individuals as appraisers is compliant" with Florida law, the petition reads.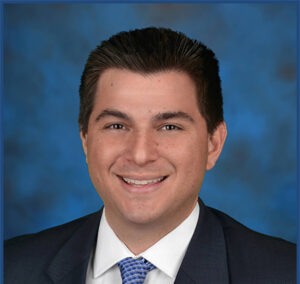 Appraisers are key ingredients in insurance claims disputes in Florida. When insurers and insureds cannot agree on the value of losses in a claim, appraisers are often called to step in. For an appraisal panel, the insurer picks one appraiser, the policyholder chooses one, and those two pick a third.
But until now, many appraisers have not been required to be licensed adjusters. They can receive some training, though. The WIND organization in 2012 established its certified appraiser program and each year, hundreds of property claims professionals complete the four-hour course at the Windstorm Insurance Conference in Orlando.
The IAUA and PLAN organizations also offer training and education programs.
If appraisers suddenly have to be licensed as adjusters, that could create a shortage of people available for insurance disputes, the petitioning groups said in an email to Insurance Journal.
"By limiting the current appraiser pool to licensed adjusters, the DFS will be creating a backlog which will further delay resolution of the appraisal," the groups said.
Because appraisals generally weigh in only on the amount of loss, not on coverage decisions or policy language questions, an adjuster license is not necessary, they argued. Most other states do not require appraisers to be licensed adjusters, the organizations said. In Louisiana, appraisers must simply register and pay a fee, but no licensing is required.
Requiring a license would also go against the Florida insurance industry's and regulators' move toward more alternative dispute mechanisms and away from litigation. Appraisal panels offer a way to resolve at least some questions without further courtroom time. "The shortage of appraisers would likely trigger increases in litigation due to delays and challenges created for appraisal," the petitioner groups noted.
To obtain a license in Florida, public adjusters must: be a resident of Florida or maintain an office in the state; complete a six-month apprenticeship program; put up a $50,000 surety bond; be fingerprinted; and pass the adjuster exam.
The organizations said they are prepared to offer updated training for appraisers-cum-adjusters if it comes to that. But not all appraisers may want to take the time to become licensed adjusters. In some specialties, such as boilers, fine art, yachts or special machinery, appraisers may be considered experts in their fields, something an insurance adjuster may not be.
Other segments of the insurance industry appear divided on the question. Josh Beck, an insurance defense attorney in Boca Raton, noted that as long as the designated appraiser has knowledge and experience in adjusting claims or in repairing properties, "they should be qualified to act as an appraiser; it should not be limited to only licensed adjusters."
Requiring a license would create the possibility of a shortage of appraisers, he noted.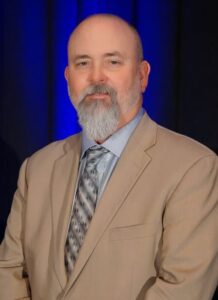 The Florida Association of Public Insurance Adjusters, on the other hand, contends the law is clear that only a licensed public adjuster may aid an insured in effecting the settlement of a claim for loss or damage covered by an insurance policy.
"It is our belief that providing the protections associated with licensure (required training, continuing education, and apprenticeship) ensures regulatory oversight of insurance professionals for consumers," FAPIA President Edwin Leal said in a statement. "This oversight includes required criminal background checks which do not take place when someone is acting as an appraiser without an adjuster's license."
It could be summer before the matter is resolved. Florida law gives DFS 90 days to respond to petitions for declaratory judgments, said Devin Galetta, communications director for DFS.
Of Relevance: Louisiana Supreme Court Suspends Hurricane Damage Lawyer