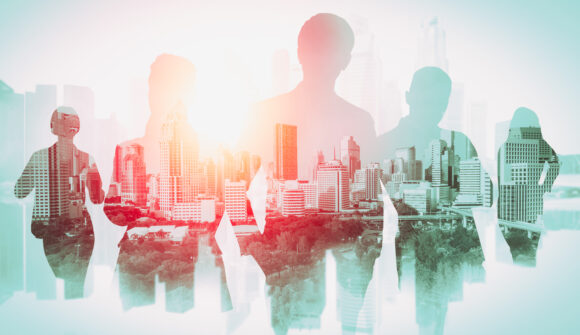 Boost Insurance Appoints Emy Donavan as Chief Underwriting Officer
Boost appointed Emy Donavan as chief underwriting officer. She will oversee the company's program underwriting, product development, and portfolio management in collaboration with Boost's insurtech and embedded partners along with the development and execution of Boost's reinsurance and risk capital markets strategy.
Donavan joins Boost from Fin Capital where she was a venture partner leading the insurance segment across funds, working on investment thesis development, deal sourcing, and driving portfolio company operating value. Prior to Fin, Donavan established an impeccable track record as a senior underwriting executive over the past 20 years, including serving as global head and CUO of Cyber, Tech, and Media at Allianz Global Corporate & Specialty.
"Emy is a highly accomplished senior insurance executive with a proven record of leading the development and execution of complex P&C programs while consistently delivering profitable underwriting returns," said Boost's CEO and Founder Alex Maffeo. "She is passionate about fostering innovation across the industry and challenges the status quo to find solutions where others accept the norm. Emy shares our excitement for the insurtech movement and I am thrilled to be working with her as we effect positive changes across the industry for the modern insurance customer."
"Boost's technology platform super-charges potential innovation in the insurance industry, both by lowering barriers for new entrants and improving speed to market for new products in both personal and commercial lines," said Donavan. "Boost's in-house team of insurance experts have built a suite of innovative products from the ground up, with programs designed to offer the most value – not just to the end buyer, but to stakeholders across the insurance value chain.
"I look forward to helping the team continue to lead in this space and to working with our reinsurance partners to break new ground in modern insurance protection. Combined with increased flexibility enabled by Boost's tech platform, which supports both embedded and brokered distribution, we have a unique opportunity to make insurance more accessible and valuable to new customer segments, distributors and capital providers."
AGCS Names New North American Head of Energy & Construction
Allianz Global Corporate & Specialty (AGCS) has named Darren Tasker as regional head of energy & construction, North America, effective September 6. He joins the AGCS North America Executive Management Team and reports to Bill Scaldaferri, president and CEO, North America.
Tasker has been with AGCS since 2010 and for the past nine years has held the position of head of energy & construction, Canada. During this time, he built and developed a diverse team of experienced and professional underwriters who are highly respected in the E&C realm across Canada. Tasker, who will remain based in Toronto, now has overall responsibility for the AGCS Energy & Construction line of business across North America, which includes such industries as oil & gas (energy), power generation & utilities, mining and construction.
"This is the first time that a North American business line will be run by an individual based in Canada, demonstrating the strength of our team north of the border." said Scaldaferri.
Prior to joining AGCS as a senior underwriter managing a portfolio and team of underwriters in the engineering line of business, Tasker was a large construction underwriter at Zurich from 2006-2010.
Topics
Construction
Interested in Construction?
Get automatic alerts for this topic.