New

You can now listen to Insurance Journal articles!
Florida Gov. Ron DeSantis raised some questions Friday when he suggested that Citizens Property Insurance Corp., the state-created insurer, has "not been solvent" and may be unable to pay all claims from a major hurricane.
The head-scratching comments came just hours before the Citizens board of governors voted to spend more than $170 million over the next three on $500 million in reinsurance bonds – over the objections of the board's chairman.
DeSantis made the comments at a news conference in Fort Myers, which took the brunt of Hurricane Ian last September, where many homeowners are now complaining that they've received little or no payouts on their insurance claims.
News reporters asked DeSantis if he would consider changing Citizens' eligibility requirements for homeowners. Some residents have said they can't be fully covered by Citizens because the corporation limits coverage to $700,000 per home in most parts of the state. Others said they can't be accepted by Citizens until their Hurricane Ian damage is repaired, but repairs have been delayed while claims with their existing carrier have been delayed or unpaid.
"Maybe yeah, I'd be willing to look at that for sure," DeSantis said, according to WZVN TV 7 news in Naples. "I think most people know Citizens has not been solvent. If you did have a major hurricane hit with a lot of Citizens property holders, it would not have a lot to payout."

Citizens' communications director Michael Peltier said he wasn't sure what DeSantis meant, and he said the board of governors of the corporation would probably not want to comment.
He noted, tough, that Citizens cannot become insolvent. State law allows the company to levy a surcharge on Citizens' policyholders and then on all carriers' policyholders if its reserves and reinsurance layers fall short of losses in a catastrophic hurricane season.
It's no secret that Citizens' rates are not considered actuarially sound or are below market levels in many parts of the state, thanks to the insurer's statutory glidepath that limits annual increases. But Citizens is far from becoming insolvent, insurance industry leaders and Citizens' financial documents indicate.
Citizens' 2023 budget indicates it will have some $407 million in net income this year. Its latest quarterly statement shows assets for the third quarter of 2022 were no less than its liabilities.
Board members, industry executives and lawmakers have expressed concern that Citizens' explosive growth in recent years will lead to an assessment on policyholders if the state is hit with two or more major hurricanes, and the insurer has launched a depopulation program designed to reduce its exposure.
But no one has suggested that the corporation, created by the Legislature in 2002 as an insurer of last resort, is nearing insolvency.
The governor's office could not be reached Sunday for clarification on what DeSantis may have been referring to. Citizens' board members also could not be reached Sunday.
At the Citizens' board of governors' meeting Friday, no one mentioned DeSantis' comments. But the board voted to approve a staff recommendation that the corporation secure an extra $500 million in reinsurance protection. That would help the insurer avoid an assessment on policyholders, staff members said.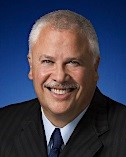 Chairman Carlos Beruff argued strongly against the catastrophe bond package from Lightning Re Ltd., an entity created by Citizens to secure investors and provide the coverage. Although Citizens' staff and advisors had developed the plan and negotiated with investors in a tough market for months, Beruff said it would cost too much: $61 million for the first year and $55 million per year for the next two years, in fees and interest payments.
The bond would attach at $51.5 billion in aggregate industry losses and would be exhausted at $66 billion in losses.
"The decision for me is quite simple," said Beruff, a Bradenton real estate developer and homebuilder. "For us to recoup 100 cents on the dollar, the state would have be whacked to the tune of $66 billion across the industry, which puts us in a whole different world."
Citizens would have a better chance of recouping its expenses by buying $61 million worth of lottery tickets, he quipped.
Beruff argued that if storms create such heavy losses in one year, Florida's economy would be wrecked. Property owners would not be able to rebuild anytime soon, thanks in part to what would become an overwhelmed supply chain. A layer of reinsurance would be the least of Floridians' problems at that point, he said. He urged the board to consider alternatives to the bond, including more traditional reinsurance purchases.
To help put the loss amount in perspective, $66 billion is not off the charts. Hurricane Ian's insured losses, including flood damage, have been clocked at more than $60 billion by some estimates.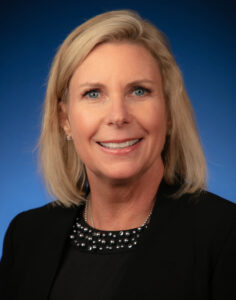 Citizens' chief financial officer, Jennifer Montero, and Citizens' Raymond James advisor said the cat bond program would not be available again at the negotiated rates, at a time of soaring reinsurance prices and Florida-skiddish investors. Without it, Montero said, Citizens would move a step closer to needing an assessment charge on policyholders if massive losses do occur.
At the end of the emergency board meeting Friday, Citizens governors voted 5-2 to endorse the Lightning Re bond plan.
Top photo: DeSantis as a September news conference on Hurricane Ian. (Alicia Devine/Tallahassee Democrat via AP)
Topics
Catastrophe
Interested in Catastrophe?
Get automatic alerts for this topic.