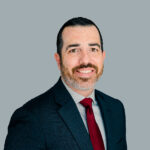 Mic De Fazio has joined Woodruff Sawyer in a new role as regional growth leader for the Southwest region. De Fazio will lead a team of specialized producers in efforts to design and build new growth initiatives.
Prior to joining Woodruff Sawyer, De Fazio was a field sales leader for Newfront Insurance and State Farm and senior branch manager/ sales operations manager at Liberty Mutual Insurance.
Woodruff Sawyer is headquartered in San Francisco, California.
Topics
Leadership
Was this article valuable?
Here are more articles you may enjoy.
Interested in Leadership?
Get automatic alerts for this topic.