New

You can now listen to Insurance Journal articles!
U.S. Rep. Charlie Crist, the Democratic frontrunner for governor of Florida, this week sharply criticized incumbent Gov. Ron DeSantis for failing to solve the state's property insurance crisis.
"Ron DeSantis has been the worst governor in Florida history on property insurance," Crist said in a statement on Tuesday, according to Florida Politics news site.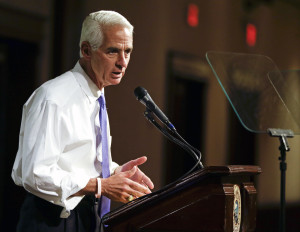 Crist, who was Florida governor from 2007 to 2011, said that with recent insurer insolvencies and as many as 17 carriers facing financial ratings downgrades, as many as 1 million Floridians could soon lose property insurance. Among other reforms, he said that homeowners whose policies are canceled should be allowed to be picked up by the state-created Citizens Property Insurance Corp. at the same premium level.
DeSantis called a special session of the Legislature in May to address some of the state's insurance issues, but those changes may take months to have an impact – and apparently weren't enough for Crist.
"After taking millions of dollars from the insurance industry, he (DeSantis) ignored the storm clouds brewing in the market because he's too busy fighting culture wars and running for president," Crist said, according to the news report. "The looming DeSantis meltdown would be one of the most disruptive market events ever…"
Florida insurance executives may disagree, and several have said that the governor and lawmakers have not done enough to rescue ailing carriers and to stem the tide of excessive claims litigation and fraudulent roof claims in the state.
And Crist's Democratic primary opponent, Florida Agriculture Commissioner Nikki Fried, put some of the blame on Crist.
As governor, Crist sided with plaintiffs' attorneys over insurers and helped create conditions that led to the current crisis, Fried said.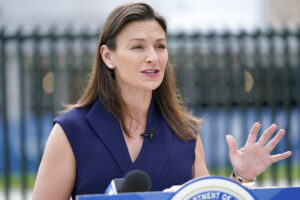 "By manipulating the market, he made sure that we have a crisis today. The policies that he put into place when he was Governor is why we have an insurance problem here today," Fried said.
Some insurance industry advocates have long criticized Crist for scaring off some major U.S. property insurers and for legislation that limited Citizens' ability to raise rates. Years later, Citizens has grown dramatically and is on track to be the largest property insurer in the state this year.
At a news conference this week, Crist supporter Sean Shaw, a former Democratic state representative, noted that Crist has introduced a bill in Congress that would create a federal backstop, a type of catastrophic reinsurance. That could help address the rising cost of reinsurance, which has affected Florida insurers significantly this year.
The primary vote is Aug. 23, and the general election is Nov. 8.
Topics
Florida
The most important insurance news,in your inbox every business day.
Get the insurance industry's trusted newsletter