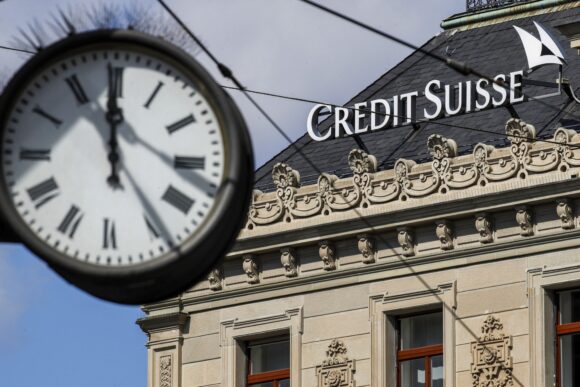 Credit Suisse Group AG has signed an exclusivity agreement with a group of investors led by Apollo Global Management Inc. to sell the bulk of its securitized products group business.
If the deal happens, the group, which also includes Pacific Investment Management Co. (PIMCO), will buy "the majority of SPG's assets from Credit Suisse and other related financing businesses from Credit Suisse," the Swiss lender said in a release Thursday.
The buyers will also "manage the residual assets on Credit Suisse's behalf, hire the SPG team to the new platform and receive certain ongoing services from Credit Suisse in order to maintain a seamless, high-touch experience for clients," it said.
Credit Suisse Makes $180M Provision for Major Litigation Costs
The announcement is part of a sweeping overhaul of the investment banking division presented by Credit Suisse Thursday. The restructuring also includes a capital raise backed by Saudi National Bank as well as a separating the capital markets and advisory activities into a new unit that will seek to attract outside investors.
The securitized products group, led since 2016 by New York-based trader Jay Kim, buys and sells securities backed by pools of mortgages and other assets, such as car loans or credit-card debt. The division also provides financing to clients who want to buy these products and will "securitize" loans — dicing them into new securities of varying risk and return — on their behalf and sell them to investors for a fee.
Photograph: A Credit Suisse logo on the roof of the Credit Suisse Group AG headquarters in Zurich, Switzerland, on Thursday, April 8, 2021. Photo credit: Stefan Wermuth/Bloomberg
Copyright 2022 Bloomberg.
Was this article valuable?
Here are more articles you may enjoy.
The most important insurance news,in your inbox every business day.
Get the insurance industry's trusted newsletter