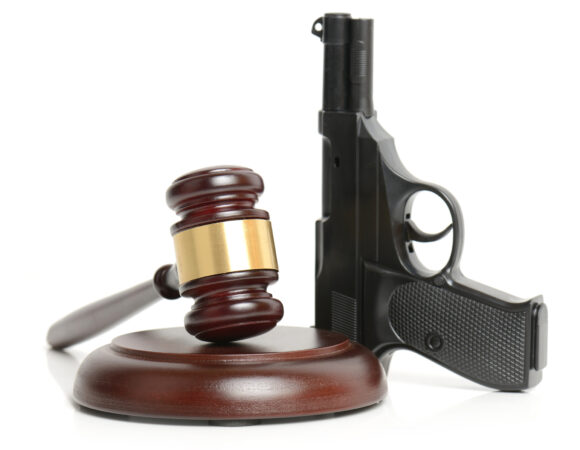 The New York attorney general has won an order that stops gun companies from selling or distributing unfinished or unserialized gun parts used to assemble untraceable "ghost guns" to New York consumers.
U.S. District Judge Jesse Furman in Manhattan granted the state a preliminary injunction against 10 national gun distributors. The order requires that they immediately stop selling and shipping unfinished or untraceable frames and receivers to New York consumers.
The order reflects an agreement reached between the gun companies and Attorney General Letitia James while the attorney general's broader lawsuit against ghost gun sales under state law continues.
The 10 gun distributors banned from shipping ghost gun kits into New York are: Brownells Inc., Blackhawk Manufacturing Group (80 Percent Arms), Salvo Technologies Inc. (80 P Builder or 80P Freedom Co.), G.S. Performance LLC (Glockstore), Indie Guns LLC, Primary Arms LLC, Arm or Ally LLC, Rainier Arms LLC, KM Tactical LLC, and Rock Slide USA LLC.
Last June, Attorney General James filed a lawsuit against those 10 national gun distributors for selling and shipping ghost gun parts into New York without background checks. That case is pending in the Southern District of New York.
The preliminary order will be in effect until and unless the state law is repealed, held to be unconstitutional, held to be unenforceable, or amended, so as permit the sale of "unfinished frames or receivers" to customers in New York, the order states.
James asserts that these businesses sell these unfinished firearms knowing that their customers will convert them into working weapons and have even offered instructions on how to do so. According to her suit, several o their customers went on to commit crimes involving ghost guns in New York.
The gunmakers have argued that New York law only prohibits them from selling or distributing the parts to customers in the state of New York. They do not believe that New York law prohibits them from selling to customers in other states, simply because the customer may have another billing or shipping address, in the state of New York. Thus, if a customer who has a residence in Florida and New York places an order to be shipped to the Florida address, the gun firms say they should be allowed to make the sale, even though the billing address is in New York, and they have another address located in the state of New York.
The gun companies maintain that a prohibition on the ghost gun sales outside of the state would violate the federal Commerce Clause.
Topics
New York
Gun Liability
Interested in Gun Liability?
Get automatic alerts for this topic.