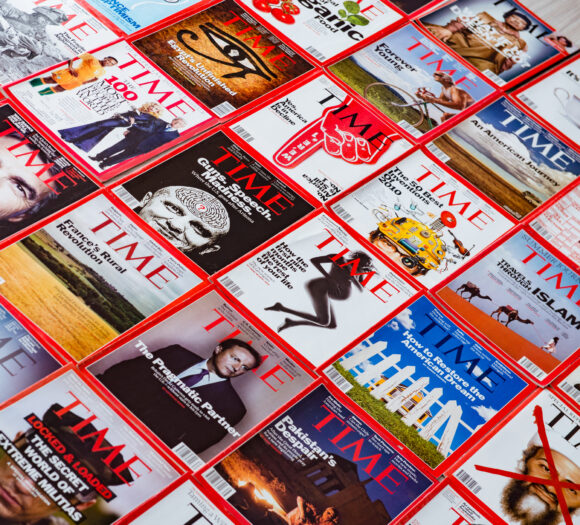 New

You can now listen to Insurance Journal articles!
Media giant Time Inc. has been denied insurance to help cover its $4.98 million settlement of two class actions that accused the publisher of using misleading magazine subscription automatic renewals.
The U.S. District Court in Manhattan has granted a summary judgment to Mutual Insurance Co., upholding its denial of coverage under a media liability insurance policy that covered negligent but not intentional acts, was an indemnity policy, and did not impose a duty to defend.
The court agreed with the insurer that coverage was not triggered because the underlying $4.98 million settlement was about intentional acts. This position was evidenced by the language of the class actions and also by Time's participation in a 2006 agreement in which it had vowed to remedy problems with its automatic renewals.
"There can be no dispute that Mutual is not obligated to indemnify defense expenses or settlement payments for these claims," U.S. District Judge Mary Kay Vyskocil concluded.
In 2006, 23 states investigated Time's automatic renewal subscriptions. The investigations, led by California, related to unfair competition, including unfair business practices and false or misleading statements. Time settled the investigations, without admitting liability, by entering into an Assurance of Voluntary Compliance or Disclosure (AVCD) settlement with the states. As part of the AVCD, Time agreed to "clearly and conspicuously" disclose to customers if they were signing up for automatic renewal subscriptions.
In the wake of the AVCD, California enacted its Automatic Renewal Law "to end the practice of ongoing charging of consumer credit or debit cards or third party payment accounts without the consumers' explicit consent."
A decade later, Time, along with its marketing subsidiary Synapse Group, faced, and ultimately settled, the two putative class action lawsuits alleging that Time had knowingly violated various provisions of California law by automatically renewing customers' magazine subscriptions without customer consent. The cases cited the AVCD. In addition to its flagship magazine, Time Inc. publishes People, Sports Illustrated, Sunset and Fortune.
Mutual denied coverage for the defense costs and settlements of the dual class actions. The insurer offered the AVCD settlement as evidence that the underlying class actions concerned intentional acts and thus were not covered by its policy. The insurer also cited applicable exclusions in the policy.
Time originally sought to force Mutual to reimburse it not only for all defense expenses, but also for the $4.98 million settlement costs. Time later amended its demand, limiting Mutual's portion of the $4.98 million to attorney fees, litigation expenses, class representative service payments, and settlement administrator fees and expenses.
Time contended that under New York law's broad duty to defend, Mutual must reimburse it because claims in the class actions suggested "a reasonable possibility' of coverage" under the policy. The lawsuits alleged that Time had failed to clearly and conspicuously disclose automatic renewal terms. Time maintained such allegations at least arguably triggered the coverage for "negligence, including any actual or alleged error, omission, misstatement, or misleading statement."
But Time was wrong both in claiming the underlying complaints were possibly about negligence and in assuming Mutual had any duty to defend.
While Time was correct that negligence claims might trigger coverage, that was not Time's situation. Since the policy did not impose a duty to defend, Time had the burden "to establish coverage" under the indemnity agreement that the underlying lawsuits asserted claims arising from negligence.
"The underlying lawsuits, however, did not allege negligence. Rather, the complaints unmistakably alleged that Time and Synapse had engaged in intentional misconduct," according to the court.
The court noted that Time undermined its own argument in narrowing its claim to only the portions of the $4.98 million settlement that resembled defense costs. This, the judge wrote, seemed to be a "tacit concession" that the claims in the underlying lawsuits actually fell outside the policy's coverage. "If the underlying lawsuits truly asserted claims for negligence, the money paid to settle those lawsuits would clearly be a covered loss, and Time would be seeking summary judgment declaring that Mutual is required to indemnify Time for the entire settlement payment," the judge wrote.
The most important insurance news,in your inbox every business day.
Get the insurance industry's trusted newsletter