This edition of International People Moves details appointments at Chubb, the MGA Pen Underwriting and loss adjuster McLarens.
A summary of these new hires follows here.
Chubb Names Chasseguet as Country President for France
Chubb announced the appointment of Benoit Chasseguet as country president for France. Subject to regulatory approval, the appointment is effective immediately.
Currently regional marine manager for Continental Europe since 2013, Chasseguet succeeds Veronique Brionne who has decided to leave the company.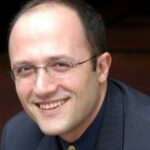 In his new role, Chasseguet will be responsible for Chubb's property/casualty, accident and health, and consumer lines operations across France. He will continue to be based in Paris and will report to Sara Mitchell, division president for Chubb in Continental Europe, Middle East and North Africa.
Prior to joining Chubb Chasseguet spent six years at Achmea as non-life senior regional manager, following more than 10 years at EurAPco as senior marine manager, having joined from Cigna where he spent eight years as a marine underwriter taking on increasing responsibility.
Mitchell thanked Brionne for "her dedication and hard work both as country president for France and in the other senior roles she has held in her nine years at Chubb."
***
MGA Pen Hires Gallaghers' Alsegard as Head of Intellectual Property
Pen Underwriting, the London-based managing general agent, announced that Erik Alsegard has been appointed to the newly created role of head of Intellectual Property (IP), with effect from April 1, 2023.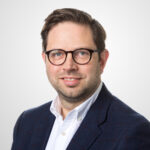 Bringing 18 years' specialist experience in IP insurance, on both the underwriting and broking side, Alsegard joins from Gallagher where he helped establish its new broking specialism as IP director, following a seven-year tenure heading up CFC Underwriting's IP practice. Prior to that, Alsegard was senior IP underwriter at Munich Re, having first honed his IP skills and expertise at Miller.
At Pen, Alsegard will drive the development of a comprehensive portfolio of IP risk solutions, tailored to the needs of all size segments, from start-ups and SMEs to large and complex companies, while building out multiple ways to trade with Pen. Particular focus will be given to those industries that are seeing significant and consistent growth in the extent and value of their intangible assets, with a broad underwriting appetite across most sectors.
Extending Pen's suite of tailored risk solutions into IP insurance will create a natural complement to its established specialisms in tech-related professional indemnity (PI) and broader coverage for the fast-growing tech sector, cyber liability, financial lines and risk-managed commercial.
IP insurance provides cover for legal costs and damages awarded in a claim. It enables companies to both protect their own intellectual property – such as patents, copyright or trademarks, and pursue those they believe are infringing on their IP – as well as help businesses defend themselves against claims of IP infringement by other parties. Risks arising out of contractual obligations are also typically covered.
"As we continue to invest in new areas of niche cover for growth sectors, intellectual property was a logical next step and a great strategic fit, not least with our now established PI-led portfolio of solutions for technology companies," commented Adrian Scott, managing director of International & Financial Lines at Pen Underwriting.
"Just like risk solutions for the tech sector, IP insurance has a limited number of specialist providers, meaning brokers are looking for greater choice as well as tailored cover for the types and size of risk their clients are facing. By bringing a well-known and seasoned market practitioner like Erik into Pen, with many years of IP experience and expertise on the client and underwriting side, we can be confident what we're building is best-in class to give our brokers a competitive advantage as well as access to empowered underwriters. We very much look forward to welcoming Erik to the team," he added.
The appointment forms part of Pen's strategic growth plan and ambition to become a £1 billion gross written premium (GWP) underwriting and distribution business through investing in top industry talent and specialist expertise in new niche sector or product areas, alongside acquisitions and innovation.
A Gallagher subsidiary, Pen Underwriting is a multi-class, multi-territory managing general agent (MGA) that operates as a virtual insurer, meaning it can fulfil all the typical functions of an insurance company — from underwriting, sales & distribution, pricing & analytics, product innovation, risk & governance through to claims handling — other than the provision of insurance capital.
Pen Underwriting has five divisions: International & Financial Lines, Specialty Lines, Public Sector, SME & Personal Lines and Manchester Underwriting Agencies Management (MUM).
***
McLarens Expands Middle East Team With 5 New Hires
McLarens, the global claims services provider, has expanded its team in the Middle East with five senior appointments. The roles will support McLarens' Middle East strategy to strengthen its specialty practices alongside cementing its broader position in the region.
Richard Croudson joins as a senior executive adjuster with more than 30 years in the industry. Starting his career at McLarens in the UK, Croudson has been based in the United Arab Emirates (UAE) since 2005. He has extensive experience of construction all risk (CAR), erection all risk (EAR), machinery breakdown, commercial property, and business interruption and has overseen high profile construction claims programmes. Croudson will be responsible for extending McLarens offering across these areas and managing accounts across the region.
Vivek Ram Mohan has been appointed as marine manager in the UAE. With more than 30 years of experience in marine cargo claims, Ram Mohan has carried out more than 3,000 surveys in the UAE, India, Nepal, Bangladesh, Oman and Bahrain. At McLarens, Ram Mohan will be responsible for growing the marine capabilities in the region and leading international surveys from the Dubai office.
Gary Wilson joins as an executive adjuster in the UAE with more than 20 years of loss adjusting experience, 12 of which have been in the Middle East. He has handled multi-million-dollar losses in the region, including in the UAE, Kuwait, Iraq, Bahrain and Jordan. He specializes in losses across multiple disciplines including CAR, EAR, property, liability, specie, fine art, financial lines, terrorism and contingency covers.
Manojkumar Chaurasia (Manoj) is a qualified engineer and joins McLarens as an executive adjuster. He has more than 15 years of experience and with 11 of those in the UAE. He started his career in India with the largest loss adjusting company in the pan-Indian region. Chaurasia is responsible for handling a mixed portfolio of losses such as property all risk, engineering policies including EAR and CAR, machinery breakdown and contractors' plant and machinery.
Alongside these appointments in the UEA, McLarens also named Tim Graham as a consultant executive loss adjuster in Saudi Arabia. Graham has nearly 30 years of experience in the insurance industry, starting his career in 1998, initially handling property claims, technical claims and fraud investigations. He handled a series of losses and responded to catastrophic events in and around Australia. Graham joins McLarens to help with knowledge transfer with McLarens' local employees in Riyadh and will work with Saudi general manager, Hassan Abdulfattah, to support staff as McLarens continues to grow its presence in the region.
The McLarens regional network in the Middle East, including McLarens Aviation and LWI operations, now comprises a team of 35 working across offices in Kuwait, Lebanon, Pakistan, Qatar, Saudi Arabia, UAE (Abu Dhabi and Dubai) and Yemen.
"The Middle East is continuing to see a boom in construction, led by mega projects across the region. Together, UAE and Saudi Arabia account for 80 per cent of non-life business in the Gulf. That's why we're building upon our great team with senior strategic hires as we anticipate further growth across the region," commented Chris Panes, chief operating officer – Europe, Middle East, Asia Pacific, McLarens.
"In addition to cementing our commercial property and construction & engineering offering, we see a significant opportunity to further expand our expertise across marine, liability and other high-value areas reflecting the business in the region. We understand from our clients that there is a growing appetite for specialist, practitioner-led loss adjusting services in these areas," Panes added.
Topics
Insurance Wholesale
Chubb
France