This edition of International People Moves details appointments at Hiscox, Optio Group and Conduit Re.
A summary of these new hires follows here.
Childs to Retire as Chair of Hiscox Board
Hiscox Ltd., the international specialist insurer, announced that Robert Childs has informed the board of his intention to retire as chairman and to step down from the board during 2023.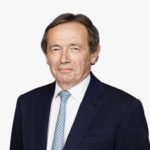 The Nominations Committee has initiated a process, led by the Senior Independent Director Colin Keogh to identify and appoint Childs' successor.
"During his tenure, Rob has made an invaluable contribution to the success of the group, and on behalf of the board I would like to sincerely thank him for his wise counsel and leadership," commented Keogh.
"Rob has been instrumental in building Hiscox into a respected global brand and has navigated the business expertly through many insurance cycles. His extensive knowledge of both Hiscox and the industry has benefitted the company immeasurably," CEO Aki Hussain said.
"It has been a privilege to lead the Board and be part of Hiscox's journey over the past 37 years. Hiscox has a strong management team and is well-positioned to grow and deliver for customers around the world. When the time comes, I will leave knowing that Hiscox is in great shape with huge opportunities ahead of it," Childs said.
***
Optio Taps Munich Re's Kennett as UK Head of Political Risk & Terrorism
Optio Group, the London-based specialty MGA, announced the appointment of Tom Kennett as UK head of political violence and terrorism (PVT), effective immediately.
Based in London, Kennet will report to Chris Kirby, global head of PVT.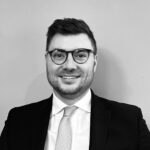 With both broking and underwriting experience, Kennett brings more than 12 years of class-specific expertise to Optio. He joins from Munich Re Syndicate where he held the role of senior PVT underwriter. Prior to this he held a number of senior positions including senior broker, PVT, at both Aon and Marsh where he focused on building a global partner network and sourcing new business opportunities within emerging markets.
"The last few years have been the most active on record for the global PVT market and we have been bolstering our presence and product offering to support this growing segment," commented Kirby.
"Tom's market standing and experience, as well as his impressive background in business production both through the London market and international brokers, will be essential as we continue to realise our ambitions across North America and Western Europe. His global outlook and underwriting approach complement our own, and I very much look forward to working with him and welcoming him to the team."
***
Conduit Re Names BMS Re's Binetti as Head of Casualty
Conduit Re, the Bermuda-based reinsurance company, announced the appointment of Mario Binetti, in the new role of head of Casualty. Binetti joins Conduit from BMS Re, where he is currently head of Casualty Treaty and Actuarial.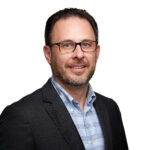 Prior to BMS Re, Binetti held senior underwriting roles at several leading reinsurance companies, including at JRG Re, QBE Reinsurance, XL Capital and most latterly as head of Casualty and Actuarial at Everest Re, Bermuda.
With 30 years of experience in the insurance and reinsurance industry, Binetti brings a wealth of expertise and knowledge to the role. Throughout his career, he has held various leadership roles in both an underwriting capacity as well as actuarial.
In his new role, Binetti will be responsible for leading Conduit's global casualty underwriting team, which had previously been split by geography. He will lead the continued development and delivery of the company's casualty strategy, ensuring that Conduit continues to provide its clients with innovative and effective reinsurance solutions.
He holds a Master of Business Administration in Finance from the Stern School of Business at New York University and a bachelor's degree in actuarial sciences from St. John's University, College of Business in New York. Binetti is also an associate of the Casualty Actuarial Society.
Topics
Catastrophe
Natural Disasters
Casualty
Interested in Casualty?
Get automatic alerts for this topic.