This edition of International People Moves details appointments at Chaucer, Liberty Specialty Markets, and QBE International.
A summary of these new hires follows here.
Chaucer Names AXA XL's Tuggey as Head of Cyber
Chaucer, the global specialty re/insurance group, announced the appointment of Piers Tuggey as head of Cyber. Tuggey joins from AXA XL, where he spent four years, most recently as head of Cyber.
Prior to its merger with AXA, Tuggey spent three years at XL Catlin, underwriting both cyber and political violence risks. Tuggey started his insurance career at Marsh.
In his 15-year career in the insurance industry, Tuggey has developed in-depth expertise in the placement and pricing of complex cyber risks in the specialist Lloyd's market, primarily servicing large global corporates.
Chaucer's Cyber unit provides clients with bespoke, industry-specific solutions and specialist services in the event of a cyber-attack, including IT/forensics, public relations, and legal services. Chaucer's cyber team works closely with the firm's Marine and Non-Marine divisions enhancing the groups knowledge and understanding of this market.
Paul Restarick, head of Non-Marine Insurance at Chaucer, commented: "We're delighted to welcome Piers to Chaucer. He brings a wealth of underwriting talent to the firm and his knowledge and expertise in the fast-evolving area of Cyber risk will help us further improve the service that we offer to clients."
***
Liberty Specialty Markets Appoints Chubb's Vince as Head of Broker Mgmt
Liberty Specialty Markets (LSM), part of Liberty Mutual Insurance's Global Risk Solutions division, announced the appointment of Martin Vince to the role of head of Broker Management. Vince reports to Mark Stephenson, head of Business Development and Market Relationships. He takes up the role with immediate effect and is based in London.
Vince is responsible for leading the Broker Management Team in London, who maintain, develop, and build the broker relationships for LSM. He replaces Laura Burns who recently moved to a new role as head of Client Management within LSM.
Vince joins LSM from Chubb Insurance, where he held the position of Strategic Development Manager. He has over 24 years of experience in the insurance industry.
***
QBE Int'l Appoints Stokoe, Fuller to Exec Board With Expanded Roles
QBE announces the appointment of Ceri Stokoe as chief information officer, European Operations, and Nathan Fuller as chief operations officer, International, to its International Executive Management Board, effective Dec. 1, 2022, subject to regulatory approval. Both internal promotions will report to Jason Harris, CEO, QBE International.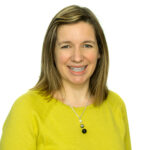 Stokoe joined QBE in 2016 as the head of Application Services, before becoming the director of Strategy and Transformation in 2019 and subsequently chief information officer in January 2020. She will join the Executive Management Board, responsible for IT Strategy and Change Transformation, as well as take on additional responsibilities for Business Transformation Consulting, Transformation Governance and Data & MI.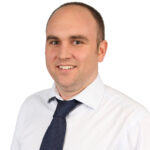 Fuller joined QBE in 2004 as a senior claims adjustor and has held a number of roles across the claims function, playing a key role on the Claims Executive for the last four years in his most recent position as head of Core Claims. Fuller will be responsible for International Underwriting Operations for both Insurance and Reinsurance in addition to Corporate Real Estate Solutions, Health & Safety, Procurement and Risk and Resilience.
The elevation and broadening of remit of the chief information officer role, along with the expansion of scope of the chief operations officer role follows the departure of Joe Gordon, COO, European Operations, at the end of the year. An internal search will begin to fine a replacement for Fuller in his role as head of Core Claims.
QBE European Operations is part of QBE Insurance Group.
Interested in Agencies?
Get automatic alerts for this topic.