Michael Hall was an early insurance carrier entrant into the insuring cannabis space. Yet, even as it has grown and his competition increases, he doesn't seem to worry about losing business to competitors or the potential of having to operate in a market where customers have more options.
He speaks about insuring cannabis with a tone of excitement in his voice.
"When we started, we were trying to keep limits about $5 million, and now we're up over 15," said Hall, vice president of the cannabis department for Golden Bear Insurance Co. "But what you're seeing, I think, especially in the MGA space, is people getting $30, $40, $50 million worth of capacity in house. And that's definitely a new development. I mean, two years ago you were lucky if you could buy $10 or $15 million, and it definitely opened up, especially on the property end."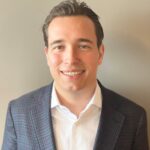 Hall was part of a panel of insurance carrier executives talking about insuring cannabis. The panel was moderated by Keith Distel, associate vice president of underwriting for AmTrust Financial Services. Joseph Lyons, vice president of commercial lines underwriting for Conifer Insurance Co., was the other panelist.
They were among more than 30 speakers appearing during Insuring Journal's annual virtual Insuring Cannabis Summit on Oct. 26 and 27. The two-day event featured panels on cannabis laws and lawsuits, a panel with carriers, insuring cannabis market intelligence, experts tackling tough questions, and a large roundtable panel.
Golden Bear became California's first admitted insurer to sell cannabis business insurance in 2017, just a year after the state passed its adult-use law. Since then, Golden Bear has seen the competition increase amid please from the growing cannabis industry of more capacity and lower rates.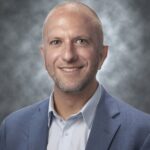 But how big can it go?
Distel asked Lyons if there is more room for carriers in the space, or if it is reaching a saturation point.
"I think my answer to your question would be, 'Yes, no, and it depends,'" Lyons said. "If it's a market-driven marketplace versus a state like Michigan or Colorado versus a state like Illinois or Ohio, where you have limited market, capping of license, no there's not a need to have more capacity. The pie isn't big enough for all of us to kind of play in there, to have more people come in. I would say that my answer of 'No' would be if there's another main street carrier that's going to write, just provisioning centers, there's not a need for that now that, that market is saturated."
Reinsurance was another focus of the panel.
"You know the reinsurance market right now is in a bit of a flux," Hall said. "I'm sure everybody is aware of what's gone on in Florida with Hurricane Ian and just the general inflationary environment and what it's doing, especially to the really large professional reinsurers. The cannabis reinsurance market has opened up quite a bit over the last two years. There're a lot more people who are willing to consider a lot of cat markets who are trying to pull away from cat find something that they think is more profitable to write. And so that's opened up the landscape of people who are willing to have a conversation about cannabis and the reinsurance space."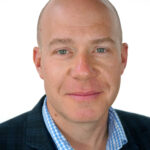 He added: "But it's going to be interesting to see how that dovetails in with the hardening reinsurance market overall."
Distel also drove the panel into a discussion on forms. He asked if cannabis is legalized at the federal level, how fast premises liability and property will move to traditional ISO forms and rates rather than in the excess and surplus market.
"I can't speak to what's going on around the whole country, but I do spend a lot of time talking to the Department of Insurance here in California," Hall said. "And I think as soon as it's legalized, we're going to see admitted carriers enter the space, whether they're nutraceutical carriers or farming-ranch, I'm not sure exactly who's going to try to tackle it, but I don't see the California Department of Insurance approving a manuscript-based form. You know, they want to see ISO products out there. I think most state departments of insurance want to see ISO products."
Hall said that once state DOIs get involved, the regulators will push everything to ISO.
"They're not going to accept large-scale health hazard exclusions," he added. "They don't want any ambiguous language."
Claims experience was another topic the panel spent time on.
The most frequent claims in insuring cannabis have come from crime, according to Lyons.
He attributed that to the lack of banking for the industry, which forces dispensaries to handle large amounts of cash. Criminals also know these businesses have cash on hand, despite the uptick in banking-like services that have come to the cannabis industry recently and the beefed up security at many of these places.
"I think that people make the assumption that there's just Fort Knox cash in these places," he said.
Related:
Interested in Cannabis?
Get automatic alerts for this topic.