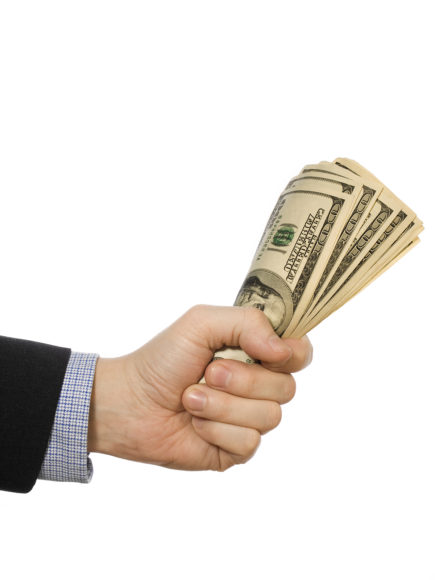 Subcontractor Grant Construction Inc. was hit with $1.3 million in wages and penalties.
The California Labor Commissioner's Office collected the wages and penalties as a result of a prevailing wage assessment against the Bakersfield-based subcontractor. The wages collected will compensate 27 workers for unpaid prevailing wages while working on a farmworker housing construction project in Wasco in Kern County.
A public works investigation reportedly determined that wage theft had occurred in the form of kickbacks and non-reporting of all hours worked. It found that a Grant Construction crew leader would collect the paychecks of the 27 workers, sign and cash them, and then pay the workers significantly less than the amount listed on their checks.
The city hired Wallace & Smith Contractors as the prime contractor to build a $42 million farmworker housing complex with 66 apartments. Wallace & Smith Contractors hired subcontractor Grant Construction.
The Labor Commissioner's Office opened its investigation in 2019 after a complaint of public works violation was filed by a worker claiming underpayment of wages and non-payment of travel and subsistence. The worker stated he was paid in cash for work performed on the project.
The investigation also confirmed that Grant Construction failed to report all the workers and hours worked on the Certified Payroll Reports and falsified the CPRs, paychecks, and paystubs.
The Labor Commissioner's Office cited Grant Construction in June 2020 for underpayment of prevailing wages to 27 workers, civil penalties, and training funds. The company was not required to pay liquidated damages because it timely deposited the full assessment amount in August 2020. However, the company requested a review of the assessment, and the hearing was held in May 2021.
The California Department of Industrial Relations director issued a decision upholding the assessment in May 2022. A judgment was entered on the decision of the director in August 2022 for a total of $1,389,395, including interest.
Topics
California
Was this article valuable?
Here are more articles you may enjoy.
The most important insurance news,in your inbox every business day.
Get the insurance industry's trusted newsletter