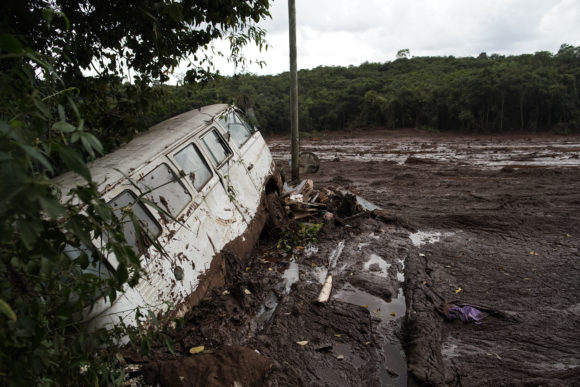 Brazilian mining firm Vale SA agreed to pay $55.9 million to settle charges related to allegedly false and misleading disclosures about the safety of its dams prior to a 2019 dam collapse in Brazil that killed 270 people, the U.S. Securities and Exchange Commission said on Tuesday.
The U.S. regulator sued Vale in April, alleging the company manipulated dam safety audits, obtained fraudulent stability certificates and misled local governments, communities and investors with its environmental, social and governance (ESG) disclosures.
A Vale dam in the Brazilian town of Brumadinho burst in January 2019, unleashing a river of toxic mining waste that crushed a dining hall and destroyed parts of the nearby countryside.
Vale, one of the world's largest producers of iron ore, allegedly knew for years that its Brumadinho dam did not meet internationally recognized standards for dam safety, the SEC said in the lawsuit.
In a statement, Vale said it settled the charges without admitting or denying the SEC claims. "Vale continues with its commitment to remediate and repair the damage caused by the dam collapse in Brumadinho in 2019," it said.
The settlement must be approved by the U.S. District Court for the Eastern District of New York.
(Reporting by Eric Beech; editing by Chris Reese)
Photograph: In this Jan. 26, 2019 file photo, a van is half submerged in the mud after a Vale dam collapsed near Brumadinho, Brazil. Corrego do Feijao was the epicenter of the breach, which got the brunt of the deluge, and where rescuers found a bus with an unknown number of bodies stuck inside. (AP Photo/Leo Correa, File)
Related:
Topics
Energy
Was this article valuable?
Here are more articles you may enjoy.
Interested in Energy?
Get automatic alerts for this topic.