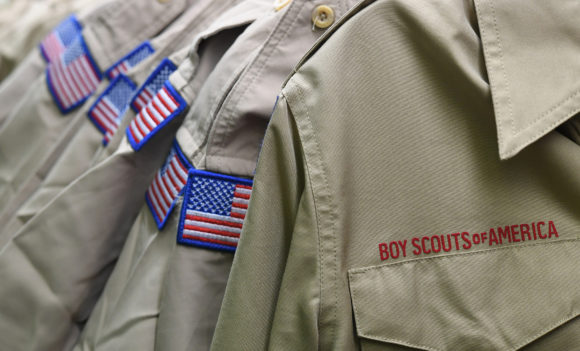 Attorneys for several insurance companies are appealing a federal judge's decision to uphold the confirmation of a $2.4 billion bankruptcy reorganization plan for the Boy Scouts of America.
In an emergency motion filed Friday, attorneys for non-settling insurers asked U. S. District Court Judge Richard Andrews to halt the effect of a ruling he issued Tuesday while they take their case to the Third U.S. Circuit Court of Appeals.
Related: Boy Scouts of America Bankruptcy Plan Upheld Despite Insurers' Objections
The BSA's bankruptcy plan is aimed at allowing the Texas-based organization to continue operating while ensuring compensation for tens of thousands of men who say they were sexually abused as children while involved in Scouting.
In his ruling, Andrews rejected arguments that the bankruptcy plan wasn't proposed in good faith and improperly strips insurers and abuse survivors of their rights.
The opposing insurers note that an automatic halt to litigation against the Boy Scouts as a debtor in bankruptcy expires after April 11. They fear the BSA could argue at that point that further appeals are moot, thus subjecting them to irreparable harm. They also note BSA lawyers on Thursday refused to agree even to a period of advance notice before causing the bankruptcy plan to to take effect. Attorneys for the Boy Scouts, meanwhile, have asked the bankruptcy judge to approve almost $4 million in funding for "preparatory work" on the trust from which abuse survivors would be paid.
The insurers argue the case presents "fundamental questions of bankruptcy law of vital importance that could have widespread impact in mass tort bankruptcies for years to come."
"Even if this Court is satisfied that it has correctly determined the issues, a reasonable possibility exists that the Third Circuit – which has repeatedly cautioned against the dangers posed by mass tort bankruptcies – may disagree on one or more issues the certain insurers or other appellants will raise on appeal, " attorneys wrote.
Doug Kennedy, co-chair of the official committee representing abuse survivors, decried the latest appeal effort, saying it shows a "callous disregard" for survivors.
"It's time for the objecting insurers to show that they actually care about the people they insure, and stand aside while this plan becomes effective," Kennedy said in a text.
Under the plan, the BSA itself would contribute less than 10% of the proposed settlement fund. The local Boy Scout councils, which run daily operations for troops, offered to contribute at least $515 million in cash and property, conditioned on certain protections for local troop sponsoring organizations, including religious entities, civic associations and community groups.
The bulk of the compensation would come from the Boy Scouts' two largest insurers, Century Indemnity and The Hartford, which reached settlements calling for them to contribute $800 million and $787 million, respectively. That is a fraction of the billions of dollars in potential liability exposure the two insurers faced.
Settling insurers, local Boy Scout councils and troop sponsoring organizations would receive broad liability releases as non-debtor "third parties" protecting them from future sex abuse lawsuits in exchange for contributing to the victims' compensation fund – or even for not objecting to the plan.
Photo: (Christopher Millette/Erie Times-News via AP)
The most important insurance news,in your inbox every business day.
Get the insurance industry's trusted newsletter