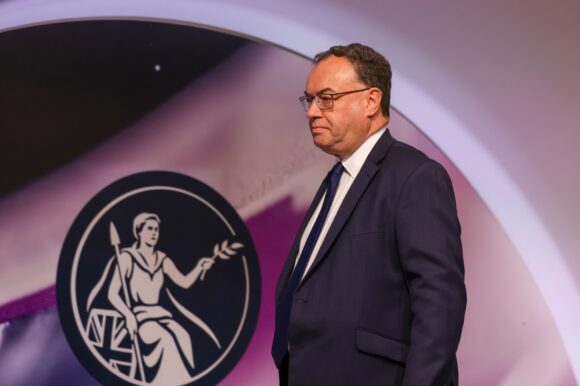 The governor of the Bank of England has told lawmakers that the UK government's plans to reform insurance capital rules increases the annual risk of a failure in the life insurance sector by around 20%.
The likelihood of a failure will rise to 0.6% from 0.5% if the government's plans to overhaul Solvency II rules are implemented, according to a letter sent by Andrew Bailey to the Treasury Committee published Monday.
The letter noted that had the central bank's preferred set of "reforms been taken forward, we estimate that less than half of this increase would have occurred."
Post-Brexit Insurance Reform Expected Before December: BoE's Woods
The BOE's Prudential Regulation Authority had long opposed wide scale deregulation of Solvency II and even argued that it should be tightened up in some areas. The government's proposed reforms — disclosed in November — went against the advice of the PRA by not tightening up certain risk measures.
"The key decisions will now be for Parliament and we will implement those decisions faithfully," the PRA said at the time.
The changes are part of plans by the government to bolster the UK's flagship finance industry. Chancellor of the Exchequer Jeremy Hunt outlined in December around 30 reforms to "turbocharge growth" for the country's banks, insurers and asset managers.
Photograph: Andrew Bailey, governor of the Bank of England (BOE), arrives for the Monetary Policy Report news conference at the bank's headquarters in the City of London, UK, on Thursday, Feb. 2, 2023. Photo credit: Chris Ratcliffe/Bloomberg
Copyright 2023 Bloomberg.
Topics
Trends
Was this article valuable?
Here are more articles you may enjoy.
Interested in Trends?
Get automatic alerts for this topic.