This edition of International People Moves details appointments at cybersecurity firm Lodestone Security and the broker Howden Tiger Fac.
A summary of these new hires follows here.
Beazley's Cyber Security Unit Lodestone Appoints Kizziah as CEO
Global cybersecurity firm Lodestone Security LLC, a wholly owned subsidiary of specialist insurer Beazley, has named information security expert Alton Kizziah as its new chief executive officer, effective May 1, 2023.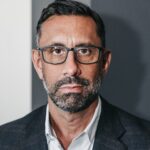 Lodestone specializes in incident response, digital forensics, offensive security, and threat detection. As a subsidiary of Beazley, long a pioneer in the cyber insurance market, Lodestone is poised to support Beazley insureds even further in responding to some of the toughest security challenges that industries face today.
In his new role, Kizziah will lead a newly expanded senior leadership team in spearheading and extending the firm's commitment to helping clients secure their business environment, detect threats, and respond to cyber incidents. In particular, Kizziah will be focused on establishing the platform, processes, and capacity to enable Lodestone to drive deeper engagement with existing Beazley clients, as well as developing Lodestone into an industry-recognized first-choice for cyber incident preparedness and response.
An information security executive with 22 years of experience delivering successful security solutions to clients on a global scale, Kizziah comes to Lodestone from MGT Consulting Group, where he served as executive vice president and general manager for the consultancy's Technology Solutions Group. Prior to MGT, he held leadership positions with several preeminent security companies. A significant portion of his career has been spent in global roles, splitting time between the US and Europe.
A veteran of the US Army, Kizziah attended the University of Alabama at Birmingham and Kennesaw State University. He has held a Certified Information Systems Security Professional (CISSP) credential for 15 years.
Beazley plc is the parent company of specialist insurance businesses with operations in Europe, United States, Canada, Latin America and Asia. Beazley manages seven Lloyd's syndicates and, in 2022, underwrote gross premiums worldwide of $5.3 billion.
***
Howden Tiger Fac Names Warne From Inigo as Head of Terrorism & Political Violence
Howden Tiger Fac has announced the appointment of Sandy Warne to head up its Terrorism & Political Violence division, effective immediately.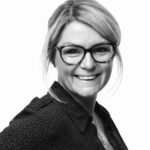 Warne, who has more than 20 years' of industry experience, brings a wealth of knowledge to the business. She began her career in 2002 and has since held a variety of roles specialising in Terrorism & Political Violence including with Munich Re Syndicate, Navigators and JLT. She joins Howden Tiger from Inigo where she held the position of Head of Terrorism and Political Violence & Aviation War.
Warne will be responsible for leading Howden Tiger Fac's Terrorism & Political Violence division, building on the exceptional quality and success of the existing team. The appointment of Warne represents the business' ability to attract market leading talent, as well as underlining its ambitious growth targets.
Topics
Catastrophe
Natural Disasters
Cyber
Interested in Catastrophe?
Get automatic alerts for this topic.