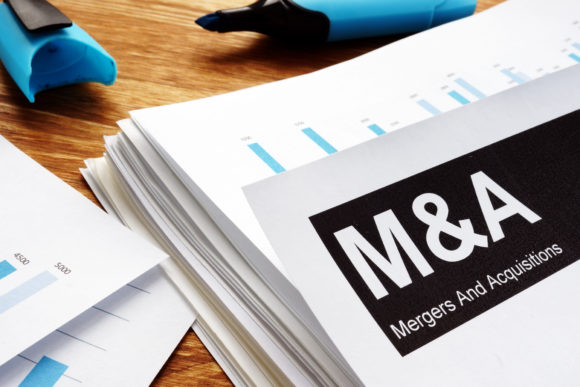 Ardonagh Advisory, the London-based SME broking platform, announced the acquisition of Pace Ward, a UK-based local broker that provides national coverage for large commercial clients, prestige and high-performance cars, and high net worth clients.
Financial details of the transaction were not disclosed.
Pace Ward will join Ethos Broking, where its specialisms will complement Ethos' existing partner brokers, which include Chambers & Newman, Hugh J Boswell and Guy Penn. Ethos Broking is part of Bravo Group, both subsidiaries of Ardonagh.
Established in 1993 and based in Stoke-on-Trent, England, Pace Ward is led by Managing Director Jeremy Pace who has more than 30 years' industry experience providing bespoke solutions for clients.
Pace will continue to run the business, working with Alan Sumner, Ethos Broking's regional managing director, and Managing Director Chris Shortland.
"Pace Ward is a well-respected community broker, whose specialism in bespoke commercial insurance solutions and high-net-worth motor is a great fit for Ethos, and further complements the wider Ardonagh Advisory offering," commented Shortland.
"As a longstanding member of Compass, which is part of Bravo Networks, Jeremy and the rest of the Pace Ward team are well known to us for their expertise and dedication to providing a first-class service to clients," he added. "After many years as a valued network member, we're pleased to now count Pace Ward as an Ethos Broking partner and look forward to working with them to further grow in the Staffordshire area."
"Joining Ethos Broking presents a great opportunity for us to grow the business by being part of a wider network of partners offering a whole of market approach," according to Jeremy Pace, managing director, Pace Ward.
"Ethos has a great reputation, and the values represented within the business and the wider Ardonagh Advisory platform, where client service comes second to none, entirely reflects the culture we value so highly at Pace Ward," Pace added.
About Ardonagh
Ardonagh Advisory Holdings is The Ardonagh Group's SME broking platform, comprising Bravo Networks, Ethos Broking, Footman James, Hera Indemnity, Lorega, Towergate, Towergate Health & Protection, Thompson & Bryan, Compass UK and Usay Compare brands. The Ardonagh Group is the UK's largest independent insurance distribution platform and a top 20 broker globally.
Source: Ardonagh Advisory Holdings
Topics
Mergers & Acquisitions
Agencies
Interested in Agencies?
Get automatic alerts for this topic.